Robust accounting practices can identify opportunities to release cash
In uncertain times breaking down your P&L into activities can help you identify sustainable opportunities:
ESG: Are emissions, energy, and labour costs inflated because of suboptimal activities?
Inflation: Are raw materials, labour, energy, and transport costs forcing reduced margins or difficult price discussions?
Global supply chains: Is growth in geo-political risks increasing transport time and creating unpredictable logistics costs?
Cashflow: Do you need to optimise cash trapped in operations?
Line management experience

ESG-led

Tried-and-tested approach
Line management experience

Our team's robust grasp of your numbers is supplemented by line management experience.

ESG-led

Technical expertise in reducing emissions and managing labour costs.

Tried-and-tested approach

Optimised processes for identifying and implementing savings.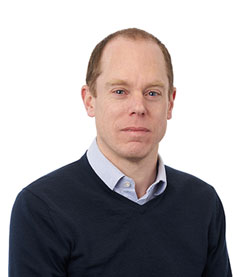 Get in touch
Head of Operations Consulting
Why Grant Thornton
You can access insight and support wherever you need through our global network.
A tried-and-tested approach in using ESG expertise to find savings in every P&L line is derived from automotive and other advanced sectors.
Line management experience quickly identifies and implement savings in your operations and supply chain.