Navigating the business transaction process can be tough. An adviser that understands your investment rationale can help you approach it.
Making informed investment decisions depends on understanding historical trends, relevant KPIs, underlying profitability, tax risks, and the business's working capital profile. Financial due diligence covers all of these key matters, and any other red flags.
Underlying earnings

Trading dynamics and KPIs

Working capital profile and net cash/debt
Underlying earnings

Identifying one-off or exceptional items in a target business, that helps you understand its underlying profitability.

Trading dynamics and KPIs

Pinpointing and analysing KPIs to articulate business performance and demonstrate key value-drivers.

Working capital profile and net cash/debt

Presenting normalised working capital and highlighting potential debt-like items.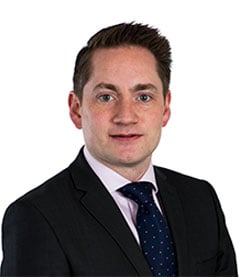 Get in touch
Partner, Head of Financial Services Due Diligence
Why Grant Thornton
You'll work with a team that combines financial due diligence expertise and sector knowledge.
We'll communicate with you throughout the process, ensuring that any key findings are flagged as soon as they're identified – so there won't be any surprises in the report.
Your specific needs are central to how we work, bringing a partner and director-led engagement team that utilises the latest data analytics software to ensure your investment rationale is robust.
Get the latest deal announcements straight to your inbox