Economic uncertainty, new legislation, and evolving regulation are challenging trustees and sponsors of defined benefit (DB) schemes to get the right support and funding.
Funding DB schemes is often a major strategic issue for trustees and sponsors alike. A balanced approach is key– protecting a scheme's interests while not unduly constraining the sponsor's prospects.
Award-winning covenant advice

Actuarial and IRM advice

Regular thought leadership
Award-winning covenant advice

Specialist covenant advice for sponsors and trustees in respect of valuations and transactions.

Actuarial and IRM advice

'IRM Gateway' that brings alive integrated funding and integrated risk management.

Regular thought leadership

Thought leaders in DB-pension funding issues – from sponsor longevity and climate change to 'endgame' planning.
Our services:
Employer-covenant assessments and advice
We provide award-winning employer covenant advice in relation to both actuarial valuations and transactions – for trustees and sponsors.
Transactional experience ranges from modest M&A deals to global strategic disposals, major multi-creditor restructurings, and insolvencies and complex group reorganisations.
Integrated funding and integrated risk management
You'll get advice on formulation of an IRM framework that highlights the material risks each element of the integrated funding approach is exposed to, and clearly sets out measures trustees and their advisers can take to address off-plan performance.
Liability management and risk reduction
DB-pension liabilities can have a hugely significant impact on the financial strength and profitability of a company. There are a number of ways employers can reduce these liabilities and the risks attached to them.
You'll get help choosing the right approach for your needs. We've many years of experience advising on traditional risk removal projects, across a variety of scheme sizes, complexities, and maturities, and can advise you on a tailor-made solution specific to your objectives.
Pension scheme consolidation vehicles and other 'endgame' structures
There are an increasing number of strategic solutions available to schemes and sponsors as schemes navigate towards their 'endgame'. These include consolidator transactions; capital-backed journey-plans; insurance-based structures; and master trust arrangements.
You'll get advice on a range of strategic 'endgame' options for schemes in a methodical, proportionate, and cost-effective way – helping identify which options are plausible; which ones are not; and advising on the planning and execution of your choices.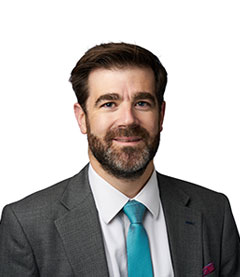 Get in touch
Head of Pensions Advisory Services
How we help our clients
We're a multiple award-winning team who've advised on over 1,000 valuations and transactions – working extensively with both The Pensions Regulator (TPR) and the Pension Protection Fund (PPF).
We've acted as lead advisers in high-profile pension restructurings and implemented ground-breaking solutions to complex scheme-funding problems.
Our awards
Winner: Pensions Age Awards 2022 Sponsor Covenant Provider of the Year
Winner: UK Pensions Awards 2021 Sponsor Covenant/IRM Adviser of the Year
Shortlisted: UK Pensions Awards 2022 Sponsor Covenant/IRM Adviser of the Year
Get the latest pensions trends, insights, commentary and events, straight to your inbox.