Whether you're a new or established business our extensive experience and vast network will get you ahead. We provide practical solutions to optimise your operations in the UK or China.
Navigating the Chinese market can be daunting. Regulations can be complex, cultural and language barriers can require new ways of working. But, with these challenges comes huge opportunity. The UK offers Chinese companies a stronghold from which to grow their operations into Europe and beyond.
With 15 years of expertise in the China-UK corridor, our team supports UK businesses in navigating the intricate Chinese market and assists Chinese companies in expanding and maturing in Western markets.
Extensive network access

Informed local guidance

Breadth of expertise
Extensive network access

Our network is your network. With offices across China and the UK, we have access to intermediaries, banks and investors.

Informed local guidance

By getting to know you personally, we offer tailored insights into local business culture and ways of operating.

Breadth of expertise

Whether you need to restructure, optimise your operations, or want to start something new - we provide practical, personalised support.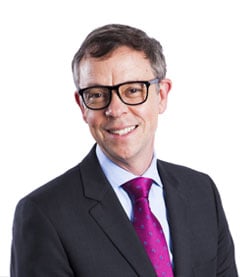 Get in touch
Head of China Britain Services Group
Why Grant Thornton?
We've witnessed China's shift from a manufacturing powerhouse to a consumer-driven economy. With our extensive experience in the UK and Chinese market, we apply these insights to assist you in navigating the challenges that new and established businesses encounter in a swiftly evolving market.
Setting your strategy
We can help you:
evaluate new markets and opportunities, and select the best commercial models for seizing them
plan and implement strategic transactions, including mergers, bolt-on acquisitions and disposals
provide valuations and due diligence to support board decisions on organic growth, acquisition and joint-venture opportunities
support new market entry with on-the-ground assistance
structure your business in China effectively and efficiently
set an employment strategy that ensures the right people are in the right roles and rewards are at the right level.
Protecting your wealth
To ensure a return on investment, it's important to plan how you'll maximise and protect the money you earn from China. We can:
provide strategies to manage your position and help you ensure the flow of funds
advise you on cash extraction and repatriating your money to the UK
help get cash and profits out of China and reduce tax leakage, including supporting you with administration.
Managing your risk
Getting risk management wrong in China could damage your business and result in criminal prosecution. You'll work with a team that has considerable expertise in the complex business cultures of China and Hong Kong. We'll help to:
ensure your regulatory tax compliance and respond to investigations by regulators; we can also connect you to our local tax experts in Grant Thornton China and UK
mitigate the risk of fraud, bribery and corruption
implement control environments to manage the commercial and financial risks of operating overseas
provide insightful, value-added audits to reassure your stakeholders.
Optimising your operations
Streamlining your processes and behaviours will help you get more from less and realise your ambitions efficiently. We'll support you to:
plan your overseas tax structures and transfer-pricing policies
improve working capital management through process improvement and innovative tax planning
identify opportunities for direct cost savings
optimise the efficiency of your finance function.
Practical solutions for special situations
Our support can help you navigate with sensitivity when you are in difficult or distressed financial situations and provide a range of solutions that support you when and where you need it most.