NAVIGATING BREXIT
Need practical advice on navigating Brexit?
Discover our practical steps for business leaders
Did you miss our most recent CPD technical update? You can catch up by watching the webinar on demand.
Our webinars bring you together with our experienced experts for technical updates on regulatory changes; featuring a presentation from our speakers and a Q&A.
As well as keeping you informed, watching a webinar will also earn you one CPD point.
Successfully prepare for change in your field
Catch up: watch webinars on demand
Consumer Duty
On 23 March 2022 our regulatory advisory experts explained the new Consumer Duty coming into force in July 2022 and what you need to do to prepare.
Taking stock of climate reporting
On 2 March 2022, our finical reporting experts share the latest developments in climate reporting and how they will affect both your narrative reporting and your accounts.
Tax update - prepare for the year ahead
On 26 January 2022, our tax experts provided a round-up of the latest changes to tax rates and reliefs, demystified complexities surrounding national minimum wage regulations, and provided clarity on transfer pricing and the new plastic packaging tax.
Defined benefit pension advice market
On 8 December 2021 our financial services regulatory experts consider the FCA's expectations when giving or reviewing defined benefit (DB) pension advice in the current market and look at how the past 18 months have influenced the regulators' policy-making and supervision, and what you need to consider for 2022.
Getting ready for reporting season
On 1 December 2021, our accounting experts shared the latest matters identified by the FRC and the common mistakes to avoid based on our recent observations to help you prepare for the upcoming 2021/2022 financial reporting season.
The impact of accounting treatment and new regulations
On 3 November 2021, our business consulting experts explained how to manage the impact of reporting changes and how to ensure they are flushed through all your relevant internal and external reporting.
Tax updates: Notification of uncertain tax treatment
On 6 October 2021, our tax experts explained what the notification of uncertain tax treatment means for your business, as well as other recent tax developments around employment status, and the new health and social care levy.
ESG regulatory requirements
On Wednesday 22 September 2021, our financial services regulation experts highlighted current ESG regulatory requirements and the direction of travel with future and incoming rules. They also shared practical guidance on building an effective framework and how to define and manage ESG risks.
Cash flow statements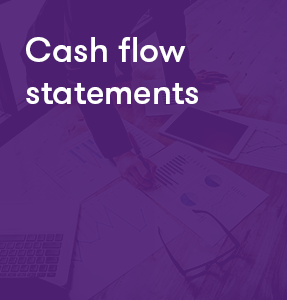 On Wednesday 8 September 2021, our accounting experts highlighted the core principles and a few common application complexities associated with preparing cash flow statements under both UK GAAP and IFRS. They also shared practical guidance to help you avoid some common errors.
Tax topics
On 7 July 2021, our tax experts shared the current key developments in the tax industry and how they may affect you, including the recent G7 agreement on Pillar One and Pillar Two and the OECD/G20 consensus on those principles, the LIBOR transition, and guidance on the Coronavirus Job Retention Scheme.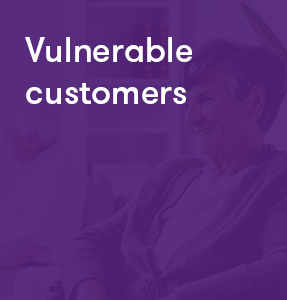 Vulnerable customers
On Wednesday 23 June 2021, our financial services experts explained how firms can respond to the FCA's reappraisal of vulnerable customers and shared practical ideas on what firms should be doing now.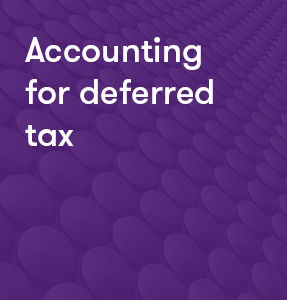 Accounting for deferred tax
On Wednesday 9 June 2021, our accounting experts shared how to identify and avoid some of the common pitfalls associated with deferred tax in accordance with IFRS (IAS 12) and UK GAAP (FRS 102 section 29), and answered your questions on it.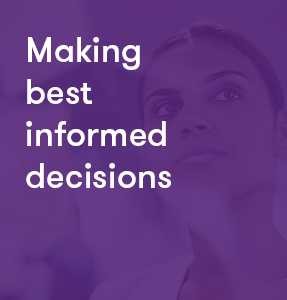 Making best informed decisions
On 12 May 2021, our business consulting experts shared the frameworks, approaches, and processes you need to make the best informed decisions.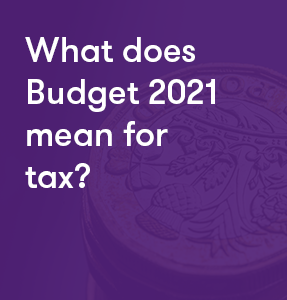 What does Budget 2021 mean for tax?
On 28 April our tax experts shared an in-depth analysis of the tax measures in Budget 2021: explaining how the Chancellor's commitment to increase support for business during the pandemic and reduce record public spending may impact you.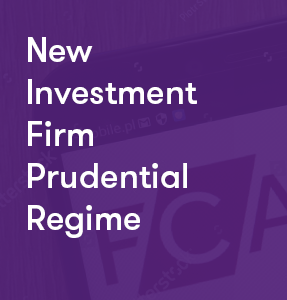 UK Investment Firm Prudential Regime (IFPR)
On 24 March our experts shared a deep dive into the Financial Conduct Authority (FCA) Consultation Paper on the new regime, explaining the impact of the near-final rules and what firms should be doing in response.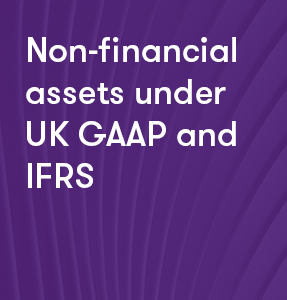 Impairment assessments for non-financial assets under UK GAAP and IFRS
On 10 March our experts explained how to avoid some of the common pitfalls when testing non-financial assets for impairments: from identifying a cash-generating unit (CGU) to determining the recoverable amount and disclosures.
Please bear in mind that regulations and best practice guidelines may have changed since a webinar was recorded.
Need tailored advice on the most recent regulatory changes? Our team are ready to answer your questions
The more detail you provide the easier it will be for us to connect you with the right person as quickly as possible.