NAVIGATING BREXIT
Need practical advice on navigating Brexit?
Discover our practical steps for business leaders
We identify key business issues through our rigorous and personalised risk and business analysis.
Ranked number one UK Financial Advisor in 2021, 2019, 2017, 2015, 2014, 2013 and 2012, we are the preferred supplier for mid-market transactions (£5 million-£150 million).
Our national team of nearly 200 advisers will work with you to resolve issues using a reporting method that is bespoke for your business. Our approach is to establish long-term working relationships, because we endeavour to develop a real understanding of the challenges and opportunities your business faces.
Our services
In the wake of unprecedented economic and societal challenges, businesses are being forced to rethink their strategic objectives. Against this backdrop, the role Private Equity (PE) can play in mid-market growth is being reconsidered. Our insights explore how PE firms are adapting to the new market conditions and provide advice for mid-market businesses looking at PE as a route to growth.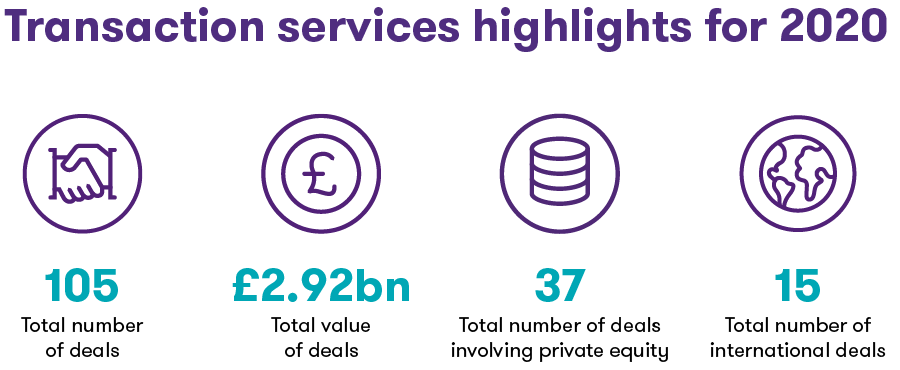 Partner, Head of Transaction Services and Private equity
Mo Merali
+44 (0)20 7728 2501
Find out more

Acquisition international 2019
Excellence Award in Transaction Advisory Services UK and M&A Advisory of the year

Ranked #1 UK Financial Advisor six times in the last eight years
Leading the way 2021: supporting deals in lockdown
The first quarter of 2020 was one of the busiest for our corporate finance team