NAVIGATING BREXIT
Need practical advice on navigating Brexit?
Discover our practical steps for business leaders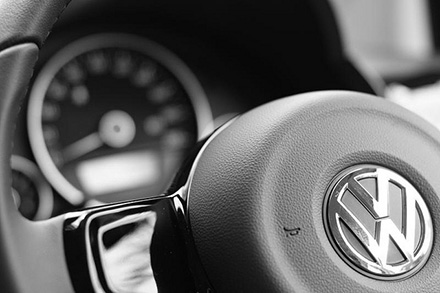 The emissions scandal involving Volkswagen is a timely reminder that you need to take corporate culture seriously, argues Simon Lowe.
There has been no shortage of column inches into the recent Volkswagen (VW) emissions scandal, with many focusing on the car manufacturer's corporate culture. Some have focused on a perceived 'culture of arrogance', whilst others have honed in on an unethical culture.
And yet for many business leaders corporate culture is often seen as a soft, nice to have but somewhat nebulous idea. Conceptually it is easy to articulate but when asked to truly define and measure culture, it slips into the 'too difficult' box or morphs into values which, far from being differentiating factors for the business, turn into a mushy coalescence of familiar terms which could be applied to many businesses: integrity, honesty, respect, collaboration, fairness for all. In the face of this, that initial commitment to 'do something' dissolves away to be addressed another day.
Corporate culture: the foundation of effective governance
We would all recognise the words attributed to influential management consultant Peter Drucker who observed that culture eats strategy for breakfast. So why is it that we continually fail to address this challenge when instinctively we recognise that culture has to be the foundation stone for effective governance? And what can we do about it? With trust in business at an all-time low, and the impact this has on business' ability to innovate and grow sustainably, boards now need to raise the issue of culture higher up their list of priorities - the soft stuff really has become the hard stuff.
As recently as our 2013 FTSE 350 Corporate Governance Review only 5% of chairman were giving culture the attention and emphasis that it requires. And yet responses to our current global governance survey conducted across nine key countries, show only 19% of respondents feel that insufficient time is given to culture! But all may not be as it seems. As, based on our experiences here in the UK and having something of a sceptical nature, rather than concluding that "all's well in the world " I believe it should be interpreted as a warning that realisation has yet to dawn!.
Why short term gain is not sustainable
Toshiba, BP, RBS, Serco, Co-op, Barclays, Tesco, FIFA, BP – and most recently VW – are all examples of where instinctively we would agree that something was wrong with their culture. And while their boards might argue that their interests and those of the 'investors' were aligned, subsequent events have proved that the singular pursuit of short term gain invariably is not sustainable and particularly not when the environment gets tough and circumstances change.
Sir David Walker identified this weakness in his 2009 review of the banks and went on to make culture change one of his 'three C' priorities when he took over as chairman at Barclays.
But changing practice takes time to embed itself in the permafrost layer of any business, and I for one don't believe business will achieve this lasting change unless leaders and regulators prioritise and communicate the message relentlessly.
At a roundtable earlier this year where I spoke on this subject, there was strong recognition of its importance, but scepticism as to boards' and particularly the chairman's commitment to turn it from the soft to the hard by way of measurement.
Measuring corporate culture
One or two were developing dashboards to capture a number of factors, including: customer complaints numbers, whistleblower statistics, health & safety failings, customer satisfaction results, employee surveys, diversity statistics, community engagement, attitudes to risk, environmental impact, training take up and performance review completions.
This was all very encouraging, but if you are going to measure something you first need to know what you are measuring it against; and here it was, like groundhog day as, when asked to articulate what their company culture was, back again we came to values.
It's has to be down to the boards of companies to turn the nebulous into hard fact. They might start by first addressing the challenge of articulating what their particular culture isn't and then determining what factors might contribute to its measurement. The fewer the indications of what it isn't that occur, the closer you will be to where you want to be!
And finally, it's not an exact science - of course companies won't get it right at the first attempt, but a journey has to start somewhere. In the financial services sector, the PRA is starting to ask companies to articulate what their culture is and to demonstrate how, like with all their other assets, they are managing it to ensure long term success of the business.
Like it or not it, the measurement of culture is turning from soft to hard. So now would be a good time to do something about it or risk becoming the next VW.
Image credit: flickr/ lordhumphreysthefirst