NAVIGATING BREXIT
Need practical advice on navigating Brexit?
Discover our practical steps for business leaders
From Buenos Aires, through Nairobi to Tokyo, business clubs and co-working spaces are getting funky – offering luxury extras to members.
No longer is a basic desk/WiFi/coffee combo set-up enough. The best clubs are offering luxury spas, pilates classes and evening lectures in anything from art to space travel. Here's a selection of the most interesting places the world has to offer.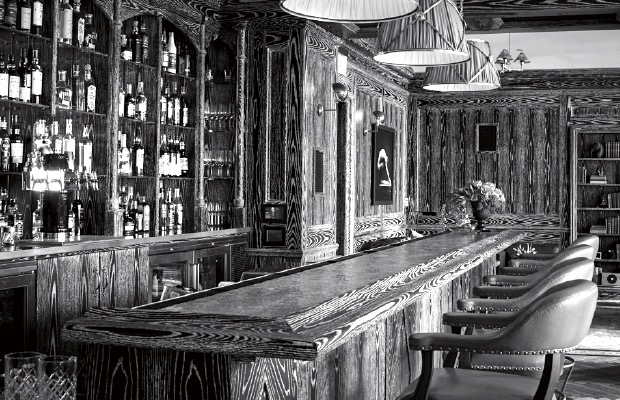 1. The Battery, San Francisco
With its in-house gym, spa, hotel, restaurant and a plethora of bars to choose from, The Battery in the financial district of San Francisco has become the place for frazzled business owners and executives to work, drink and recharge.
Founded and run by Michael and Xochi Birch, who sold social network Bebo for $850 million in March 2008 only to buy it back for $1 million in 2013, the aim of the club is to make members feel right at home.
According to the club's charter, they come to The Battery "To refill their cups. To tell stories. To swap ideas. To eschew status but enjoy the company of those they respect. To feel at home on an evening out."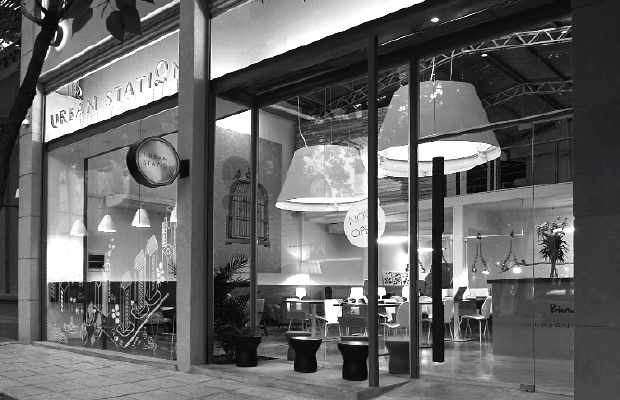 2. Urban Station, Buenos Aires
Freelancers or 'solopreneurs' need a few essentials to run their affairs: a desk, speedy WiFi, electrical appliances and a decent cup of coffee. These are all things Urban Station's co-working spaces have in spades. It also has other major plus points: music and natural light, not to mention the price – a day rate of just £17.
Located in Buenos Aires's hip Palermo Soho, members can sit at one of the wide tables, pay by the hour and benefit from the tranquil atmosphere and comforts of an office with plugs and locks for their computers, and superfast WiFi. And that's not to mention the unlimited coffee, tea, mineral water, fruit, croissants and cookies, which are all included in the fee.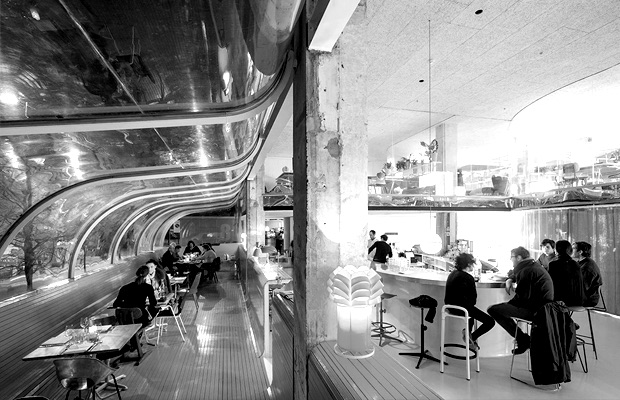 3. Second Home, London
Set up by Rohan Silva, a former adviser to David Cameron, Second Home is something London's entrepreneurial elite could once only dream of. Describing itself as 'a new type of workspace and creative hub', it is a place where fast-growth creative companies can move in – and out – at a moment's notice.
It's easy to see why many of them do stay, though. With a 'roaming zone', a hanging garden, meditation classes and a restaurant run by ex-employees of London restaurants Ottolenghi and Morito, it's no surprise that Second Home has been dubbed the 'workplace of the future'.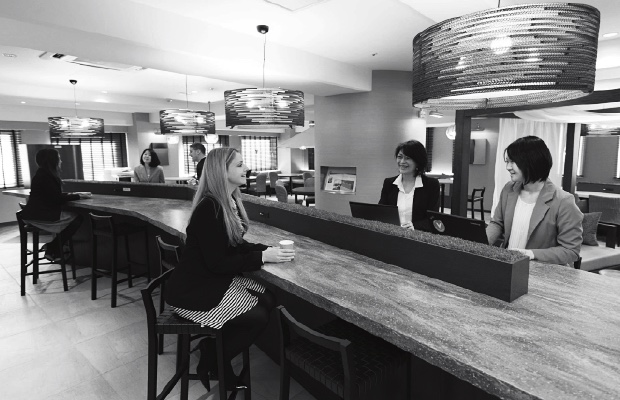 4. Compass Habitat, Tokyo
Life's a beach, or it can at least feel like it is if you choose to work from Compass Habitat – one of the largest co-working spaces in Tokyo.
It has a laid-back Balinese beach vibe and facilities such as comfortable lounge seating, large desk spaces, meeting areas, and relaxation zones with massage chairs. There's also a state-of-the-art gym, a large, fully stocked pantry and a leisure area with a pool table – perfect for a spot of post-5pm networking.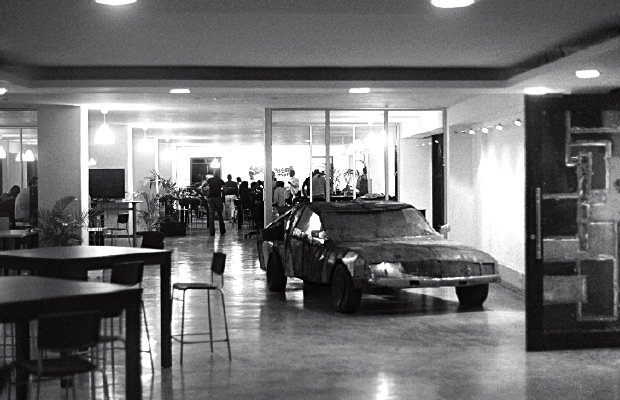 5. Nairobi Garage, Nairobi
Africa's first co-working office for start-ups, entrepreneurs, and young and innovative businesses is home to some of the companies at the forefront of innovation in the Kenyan city.
Nairobi Garage is a true powerhouse of tech and offers a flexible, all-inclusive solution in a great part of the city, but its real selling point are the growth-focused events that are held on a weekly basis, as well as regular talks and workshops.
Desk spaces are rented out on a daily or monthly basis in the thriving open-plan space, where start-ups and entrepreneurs are quickly welcomed into the bosom of the Nairobi tech start-up scene.
6. Neuehouse, New York
Designed by architect David Rockwell and interior designer Cristina Azario, this private co-working club is impossibly hip and encompasses all the aesthetic must-haves of a modern boutique hotel: exposed brickwork, industrial-looking lamps, rugs and pillows scattered throughout, alongside copies of The Economist and Vogue.
Having opened its doors in May 2013, Neuehouse (pronounced 'new-y-house') began life as invitation-only and employs a committee to decide which people on the waiting list can become members. The membership is as eclectic as the décor: Chris Blackwell, founder of Island Records, and Jefferson Hack, publisher of British fashion magazines and the ex-boyfriend of supermodel Kate Moss, are thought to be members.
Words: Hannah Prevett. Image (The Battery, San Francisco) © Eyevine
More Strategies for growth
Strategies for growth is our quarterly update for CEOs that explores ways businesses can navigate the current economic climate and unlock growth.
Other articles in this issue include: