NAVIGATING BREXIT
Need practical advice on navigating Brexit?
Discover our practical steps for business leaders
The current situation has tasked clinical commissioning groups (CCGs) with responding to the evolving health needs of the population and they are relying more heavily on finance teams. Our new report looks at the key considerations for CCG finance and how the sector is coping.
The Croydon journey
In compiling our report, we observed how the clinical leadership and ownership of NHS Croydon CCG's quality, innovation, productivity and prevention (QIPP) programme has been vital to their successful delivery. Working together on transformational change through the One Croydon Alliance, health and social care partners, primary care, mental health and the voluntary sector have reduced non-elective admissions. Other success factors include a high level of stability within the CCG's finance function. Our report shares their success and some tips on what makes a good savings plan.
Final accounts in 2018-2019
In 2018-2019, we audited 34% of all CCGs in England, comparing their audited and un-audited accounts. We found that the quality of the accounts submitted and the supporting working papers were generally of a good standard. In our report, we detail our national findings alongside the key issues to focus on this year.
Lessons from CCG mergers
A large number of CCGs have merged or are planning to merge and our experience has shown that mergers are often complex and time consuming. Our bulletin showcases key successes from early formal mergers that have taken place and how they worked.
Our report considers it invaluable to obtain outside support, be that from NHSE or from specialist firms such as HR, legal, finance, engagement and project management consultants. Setting up a common senior leadership team, including a chief executive, early was regarded as a 'game changer'. It was also fundamental to set up a transition programme team, backed up by strong project-management support both pre- and post-approval.
Social prescribing
Social prescribing has recently become a popular topic, following the NHS' long-term plan announcing significant investment into link workers. Most local authorities and CCGs have existing schemes in place, but this newly released funding is an opportunity to take stock of their strategic objectives and align spend accordingly.
By developing a targeted set of 'prescriptions' for specific groups of people, local authorities and CCGs will be better enabled to measure benefits of their social prescribing schemes – financial, abating growth and improving outcomes for the patients involved. Generally, there is a lack of tools or systems to support the broader monitoring of the long-term outcomes of effective schemes and interventions. In partnership with the Bromley by Bow Centre, the evidence we have gathered is being used to address this and shape strategic interventions, which are customised according to patient risk stratification.
For more information, get in touch with Mark Stocks.
Download the latest key issues bulletin for clinical commissioning groups
Download PDF [897 kb]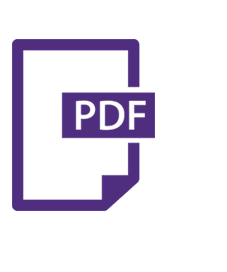 Get the latest insights, events and guidance about the public sector and local government, straight to your inbox.
Subscribe here