NAVIGATING BREXIT
Need practical advice on navigating Brexit?
Discover our practical steps for business leaders
The financial position of several clinical commissioning groups (CCGs) across the country is in question following NHS England's latest financial performance report.
Alongside budgetary constraints there are also several wider issues emerging that will have a direct impact in the coming year, such as the provision of GP services, Brexit and CCG mergers.
Financial position
The NHS England report highlights that, while the financial position of CCGs is broadly holding up on aggregate in 2018/19, many individual CCGs are struggling. The key findings are:
CCGs are reporting a net overspend of £41.2 million
29 CCGs have a combined overspend of £48.9 million
The forecast position for the year is expected to meet the position agreed by CCGs with NHS England – however, this masks identified risks of £458 million (net), which CCGs are reporting
Agreed efficiency targets are unlikely to be met, for example the London area is forecast to achieve 86.8% of its target
Delving more deeply, messages from individual CCGs continue to be mixed. Some CCGs report that, despite the many challenges, the overall financial performance and QIPP targets will be met. It is clear, however, that challenges such as managing increased patient activity are becoming more difficult to overcome. Some CCGs that were previously financially sound are beginning to struggle to meet increasing QIPP targets with the rising demand for health services.
The future provision of GP services
The provision of primary care services faces many challenges, including recruitment, CQC inspections and increased demand (primarily caused by an ageing population with increased co-occurring diseases). As a result, many GP practices and CCGs are considering whether current structures are appropriate. This means there is an increased interest in new models of working across boundaries, such as multi-speciality community providers (MCPs) and the vertical integration of GP practices with local acute trusts, such as in Yeovil and Wolverhampton. A number of super practices have also been created, such as Our Health, Modality and Lakeside, many of which have had initial financial and other support from the host CCG.
We have worked with some of the largest super practices in developing their arrangements, including business planning and tax management. For more information, download our latest report GP super practices: A prescription for sustainability in primary care.
Brexit
With the continued uncertainty of Brexit, it is vital for all public sector bodies to consider the potential risks and challenges that leaving the EU will bring, irrespective of whether a deal is reached or not. For CCGs, areas of concern include:
Workforce sustainability - to date there is no clear narrative on how the employment of EU nationals will be affected after March 2019. As employers, CCGs should be communicating with those affected and providing support as appropriate. As commissioners, CCGs need to be engaging with their providers on plans to reduce the impact on delivery of healthcare
Pharmacy drugs and medical devices – there have already been several media reports highlighting that many medicines and devices are provided by supply chains outside of the UK. The resilience of these supply chains is crucial for many NHS organisations and there are concerns about how accessible drugs will be in the UK following Brexit. Local CCGs need to work with national teams to ensure the supply of drugs and medical devices does not impact on patient safety. CCGs should ensure they are aware of any potential issues in their supply chains post-Brexit and develop plans accordingly
Cost pressures - when resources become scarce without a corresponding reduction in demand, prices will rise. As noted earlier, many CCGs are under significant financial pressure and any additional financial burden caused by Brexit will only increase this challenge. As CCGs commence the planning round for 2019/20 they must understand the extent to which these pressures will impact them at a local level
CCG mergers
Across England there is a growing appetite for formal CCG mergers. Several became new statutory bodies on 1 April 2018. The total number of CCGs in England now stands at 195. A significant number of CCGs have already set up shared management teams and implemented structures to help tackle common issues and many are now considering whether to apply to formally merge.
Some CCGs have also moved to formal collaboration arrangements with local government. For example, Cornwall Council is planning to set up an integrated strategic commissioning function to take over the operations of Kernow CCG. There are also two devolved health and social care systems based on a sustainability and transformation place footprint in Greater Manchester and Surrey Heartlands. In Greater Manchester five out of the nine councils now share an accountable officer/chief executive with their local CCG.
To discuss the CCG sector in greater detail, please contact Mark Stocks.
Download the full update on the latest issues impacting clinical commissioning groups
Download PDF [83 kb]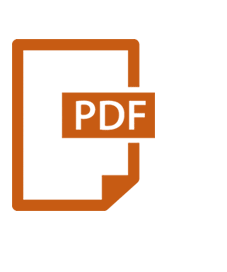 Get the latest insights, events and guidance about the public sector and local government, straight to your inbox.
Subscribe here