NAVIGATING BREXIT
Need practical advice on navigating Brexit?
Discover our practical steps for business leaders
What are the trends of Chinese business investment in the UK?
The fourth edition of Grant Thornton Tou Ying Tracker identifies the fastest-growing Chinese companies in the UK. Over the last four years we have followed the fortunes of these trailblazing businesses and looked beyond the headline numbers to tell the real story of Chinese investment in the UK.
We have seen Chinese companies change their focus. Initially investing in established heritage brands and traditional sectors such as financial services and energy, we now see investment into sectors such as technology and travel and tourism where Chinese companies can build their market understanding and diversify their investments.
This year the tracker analyses the top 16 fastest-growing state-owned enterprises (SOEs) and the top 14 privately-owned Chinese companies in the UK separately.
Below are the key investment trends for the top 30 Chinese companies. Download the report for more information.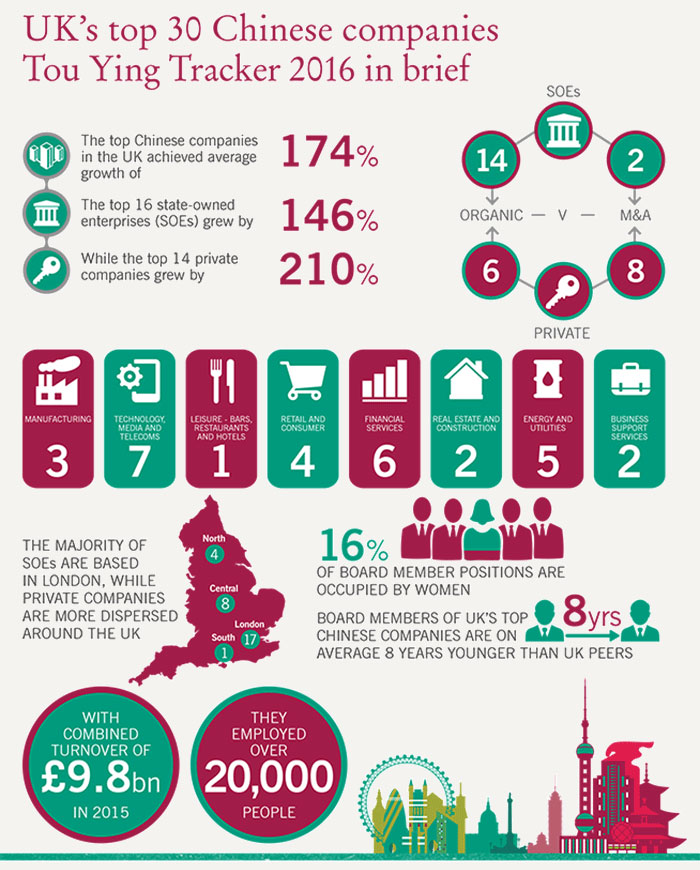 [ 126 kb ]
If you would like to discuss any matters arising in this publication contact Grant Thornton's China Britain Services group.
Read the report
Download PDF [696 kb]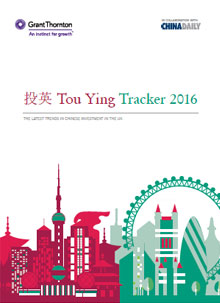 Get the latest insights, events and guidance for Chinese businesses in the UK, straight to your inbox.