NAVIGATING BREXIT
Need practical advice on navigating Brexit?
Discover our practical steps for business leaders
With the charity sector under increased scrutiny from the media and the regulator, it is more important than ever to ensure that good governance is operating effectively.
Our latest Charity Governance Review – 'Transmitting trust through good governance' – considers the governance disclosures of the top 100 charities in England and Wales.
This year's report also explores the importance of impact reporting amid increasing pressure on charities to demonstrate the benefit they provide in return for the donations and other sources of income received. This is a challenge that has become increasingly important for the sector.
Download the attached publication, or view our key highlights infographic below (click to view larger, opens in a new window).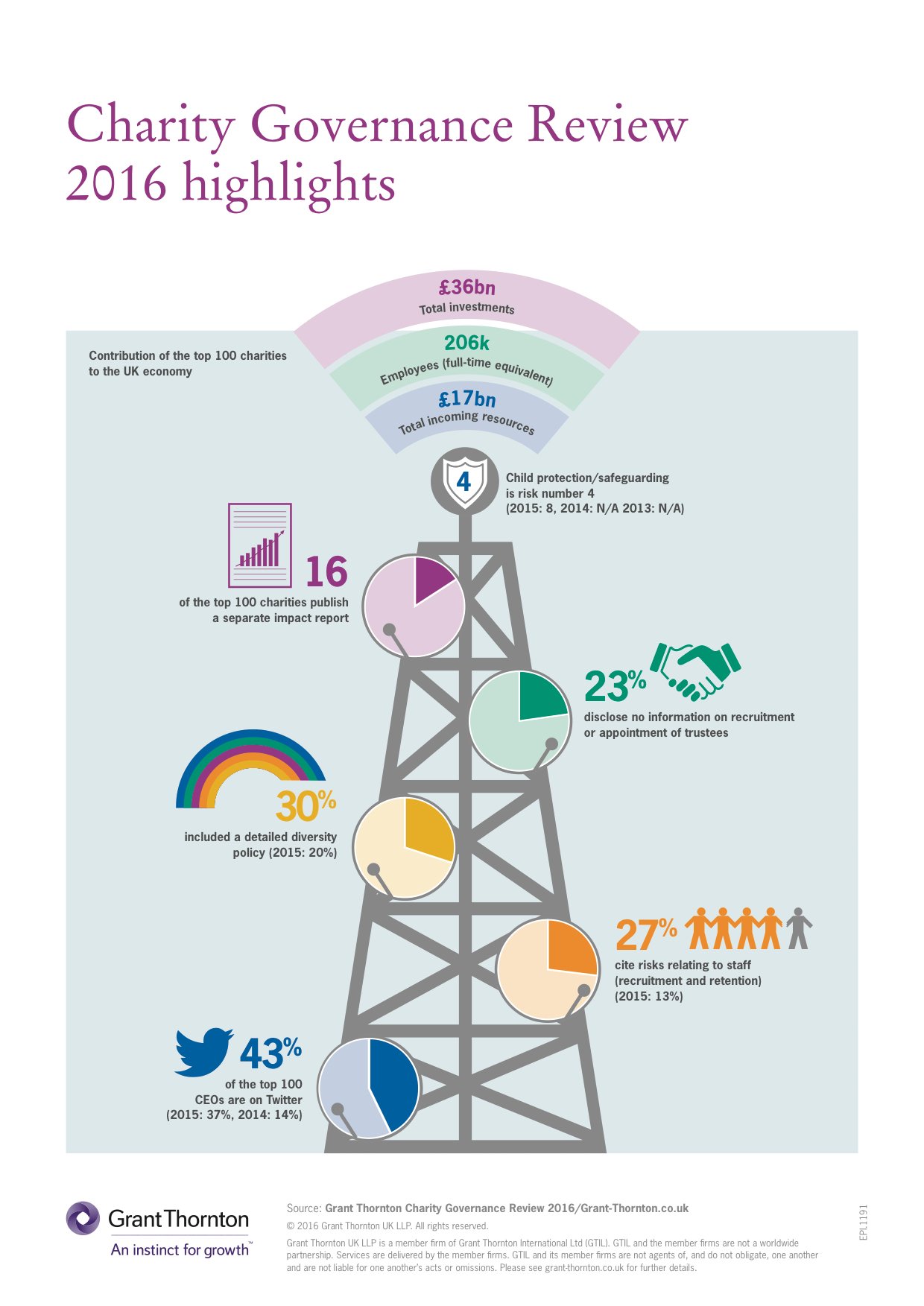 Read the report
Download PDF [2166 kb]