NAVIGATING BREXIT
Need practical advice on navigating Brexit?
Discover our practical steps for business leaders
The construction sector, characterised by long and fragmented supply chains, has been impacted by COVID-19. Will McWilliams explains why this is an opportunity for change.
The construction sector is known for struggling with fragmentation, a multi-tiered structure, low net-profit margins, poor cash flow and a generally weak balance sheet.
Intellectual property locked in lower levels of the supply chain, together with a slow adoption of digital technologies, has left the construction sector poorly equipped to handle lockdown and any future significant downside events.
With no clarity on time scale for operations returning to normal, ways of working and behaviours will change across the construction sector to enable short-term survival and, hopefully, long-term prosperity. The situation provides an opportunity for the sector to redefine strategies across the supply chain, which will offer greater resilience to the sector at large.
The fundamental issues affecting the construction sector have been brewing for a while, and this new report, authored with HKA and DLA Piper, sets out some of our collective views and ideas on how resilience in the sector can be addressed.
Download our new report [ 219 kb ]
To bring such resilience, there are three factors that the construction sector should examine:
Defence
The end client could use these circumstances to guard against relying on too few suppliers. Diversifying the construction sector's supply chain and increasing the rigour used to assess the capacity, capability and robustness of suppliers prior to awarding contracts will become ever more important. Though consideration needs to be given to supply chain capacity of capability in light of the potential for some entities to go insolvent.
Prediction
In-flight assessment of construction sector projects to provide trigger warnings of potential supplier distress once projects are progressing will be a key role for end clients to focus on. This element of quasi-collaboration will protect the supply chain and bring greater surety to the end client that projects will actually get completed without suppliers failing.
Client assistance
The nebulous issue of confidence is one that can, in no small way, be assisted by private sector-end clients and the public sector furnishing the supply chain with a pipeline of work that can be relied on.
Complementing the construction sector pipeline with access to expedited payment to assure supply chain cash flow should also work on the clear understanding that such support must flow down to all players supporting project delivery.
Despite all the obvious negative consequences of the pandemic, the seismic nature of its impact perhaps offers the opportunity for the construction sector to do more than revert to former ways of working. Can the period of the next 12 to 24 months mark the beginning of a sea change in behaviours borne of actions to drive new ways of working and greater resilience?
For more information about the challenges and opportunities facing the construction sector, contact Will McWilliams.
Download the report
Download PDF [219 kb]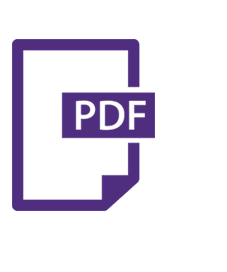 Get the latest insights, events and guidance about the public sector and local government, straight to your inbox.
Subscribe here