NAVIGATING BREXIT
Need practical advice on navigating Brexit?
Discover our practical steps for business leaders
Rapid population growth and favourable demographics have led to India's emergence as a giant of the global economy.
The country has one of the fastest growing economies in the world and is only expected to rise in the global domestic product (GDP) league table. By 2050, the country's economy is forecast to be the second largest in the world behind China; bigger even than the United States.
With expected mid-market growth of 9.45% between 2017 and 2022, compared with just 3.4% in the UK, India is a very attractive proposition to UK businesses. The technology, media and telecom (TMT) sector is becoming increasingly important for mid-market revenues, representing over 30% of mid-market share.
Our insider's guide to operating in India is designed to support businesses in the UK looking to expand into India with hard-won insights from experienced market experts. It draws on knowledge amassed from years of experience doing business in India, to provide a pocket guide to business strategies for success, business basics for India and many more useful insights that can only be gained from first-hand experience.
Here we share five business strategies to succeed in India:
Focus on relationships - Relationships are very important in India and will be central to your success, but forming strong ties will take time. Trust is built up gradually with prospective partners. Once trust is established, Indian partners are renowned for being loyal and true to their word, and will open doors in the closely knit business world.
You'll need to be patient - Spend some time understanding the roles and responsibilities of people working both in the private and public sectors, including where the fit into the hierarchy. This can help you navigate multiple layers of officialdom and bureaucracy. You will need to factor delays into your timings and costings. Underestimating someone's power could be a serious slight, overestimating it could waste a lot of your time, since they are unlikely to correct you.
Target and adapt to the local market – Indian buying habits differ from the West. One of our advisers gives the example of Indians preferring to buy sample-sized toiletries given the lower purchasing power in the country – requiring fundamental changes in packaging. India is also far from homogenous. The British government's exporting guide notes that "Each state resembles a separate country, often with its own language, cultural practices and preferences". Most companies will target specific regions, if not cities, and localise their products, pricing and promotion.
A different way of doing things – There is a real can-do attitude and sense of optimism among the population. One of our UK partners quotes a line from The Best Exotic Marigold Hotel film series that sums this up well: "In India we have a saying: 'Everything will be alright in the end, so if it's not alright, it is not yet the end.'" This can be very challenging for those who like to follow processes and plans, and knowing what you can change and what you cannot is key.
Use your links to Britain – The UK is undoubtedly one of the most preferred travel destinations among Indians. This can be used by British companies for employee engagement and retention. One British business leader told us that they let Indian colleagues bring their family over with them on business trips as an additional retention incentive. Having Indian colleagues visit also provides you with the opportunity to immerse them in the company culture, with all the benefits that this brings.
For further insight into doing business in India, download our insider's guide to operating in India [ 2057 kb ]
Download our insider's guide to operating in India
Download PDF [2057 kb]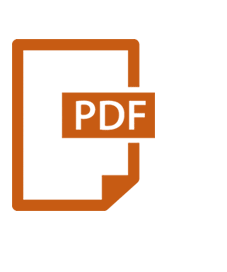 Get the latest insights, events and guidance about Indian markets and businesses, straight to your inbox.