NAVIGATING BREXIT
Need practical advice on navigating Brexit?
Discover our practical steps for business leaders
Many businesses are losing money due to unclaimed VAT. Often businesses could make significant recoveries with minimal effort.
We have partnered with a global leading provider of VAT reclaim services, to securely access your expense data. Utilising their award winning technology we can automatically identify all the eligible VAT for reclaim - so you don't have to. You reap the benefits of maximised VAT reclaim without any legislative headaches.
Take control of your VAT reclaim and maximise your returns
VAT is levied on sales transactions of good and services and is particularly high in the European Union. However, legislation in many countries allows overseas business to reclaim the VAT on expense incurred.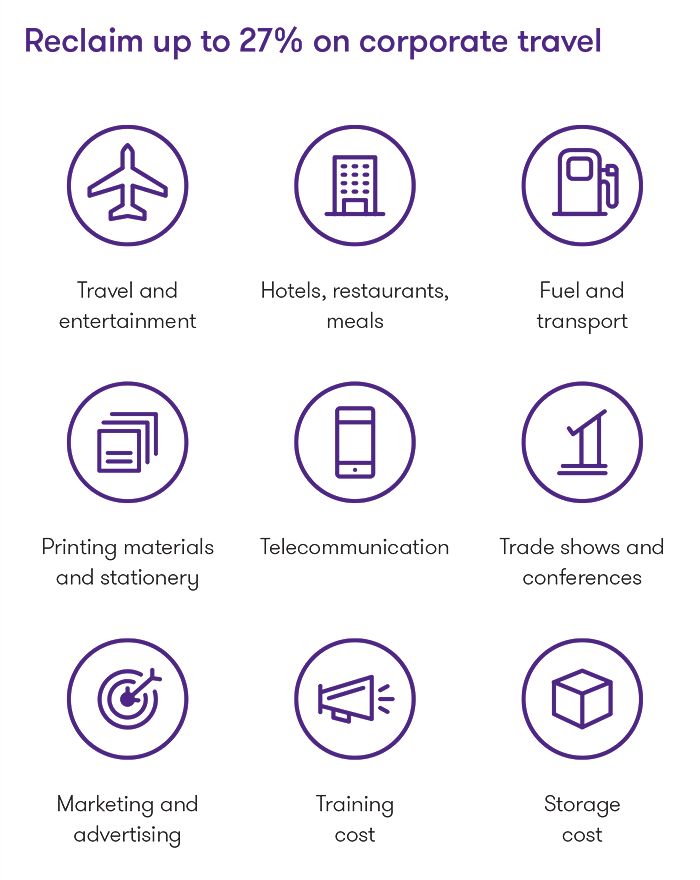 How the system works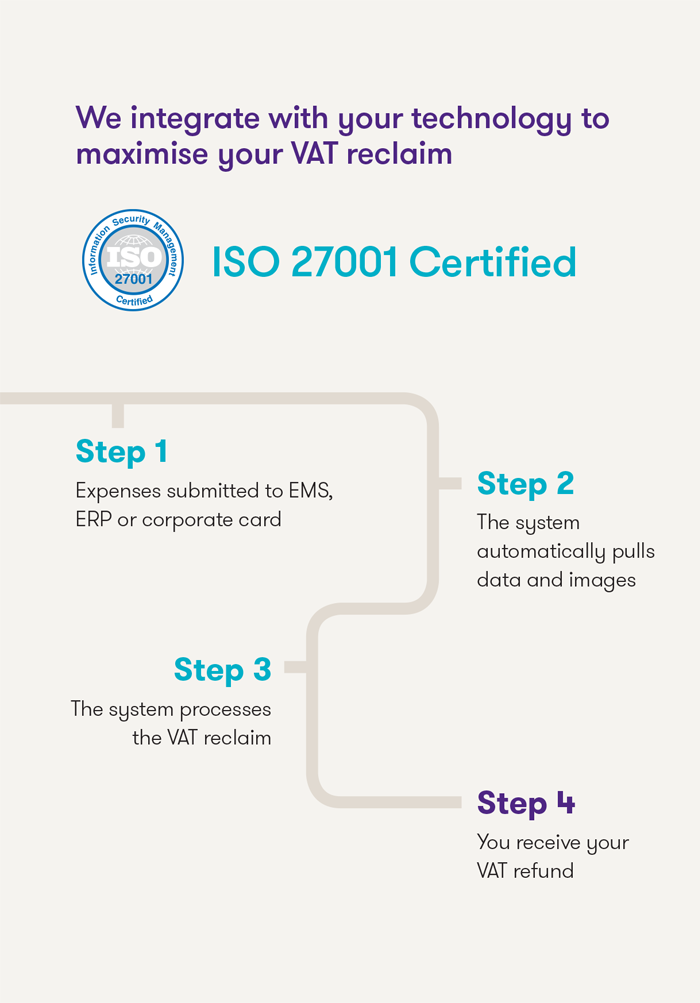 Maximum potential, minimum effort
Integrated VAT reclaim software automatically reviews every travel expense - so you don't have to
Robust expenses reporting providing visibility into your total travel spend and VAT potential, plus insights to ensure VAT compliance for future travel
Travel alerts notify employees when they are travelling, reminding them of simple procedures to ensure VAT refunds can be maximised
Automated from end to end so you can eliminate paper-based tasks
Cloud-based, prebuilt connector requires zero IT investment