NAVIGATING BREXIT
Need practical advice on navigating Brexit?
Discover our practical steps for business leaders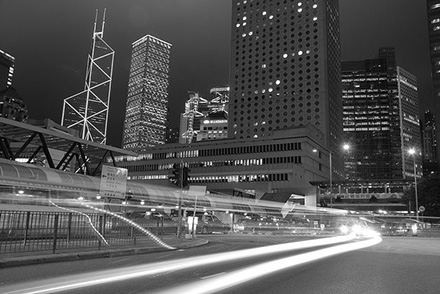 If you operate in Hong Kong, either as a company that is managed and controlled from the UK or as an individual with bank accounts and investments in the region, you need to be aware of the impact the Common Reporting Standard (CRS) has had on the tax landscape there. Here's what you need to know.
Hong Kong has traditionally been a favourable location for businesses to operate. The jurisdiction offers low tax rates, westernised infrastructure and remains an attractive place to do business in its own right and also with mainland China and the Asia-Pacific region. But with the introduction of the Common Reporting Standard (CRS) the tax landscape in Hong Kong is rapidly changing and businesses need to ensure they understand how this will affect their operations.
The CRS information exchange agreement has been introduced to promote increased transparency between countries and give international tax authorities access to information relating to offshore structures, investments and bank accounts.
Hong Kong is one of many territories due to start sharing this information to global regulators by the end of 2018. In doing so it will increase the risk profile for customers of financial institutions, including banks, custodians, insurance firms and investment houses.
Whilst the CRS does not affect Hong Kong alone or stop it from being commercially attractive, the high popularity of the territory as an international financial centre makes the impact of the CRS especially important for this jurisdiction.
Unexpected tax bills
Although a favourable tax regime exists for corporates who are resident in Hong Kong, those which operate there, but are managed and controlled from the UK, should be taxed in the UK. For these companies, profits need to be declared to HMRC and companies which fail to do so may face costly investigation, significant tax bills, adverse publicity and in the worst case, criminal prosecution.
With the increasing transparency between tax authorities, such structures will be increasingly visible to HMRC and are likely to experience greater numbers of company residence related tax enquiries.
Increased focus on offshore assets
Payments of Earnings or Dividends from a Hong Kong company or via a Hong Kong bank account to UK individuals could also impact on the Hong Kong entity's UK tax obligations, as well as the personal tax affairs of key business personnel.
In a case where a Hong Kong company has potential UK tax liabilities, support should be sought to minimise reputational damage and negotiate with HMRC on the overall level of settlement including penalties.
In addition, HMRC has introduced a new category of penalty in the UK which will mean increased levels of penalties for individuals who moved offshore assets after March 2015 away from offshore locations which have recently signed up to the CRS. Although there will be a voluntary disclosure facility available, the terms are likely to be much less favourable than if clients come forward to disclose before December 2015. Choosing to not disclose is likely to be at the risk of significantly increased penalties.
Information exchanges
Pressure for international information exchanges, such as the CRS, has been building for many years. The first move came from the introduction of foreign account tax compliance act (FATCA ) by the US government, which the UK government supports through an intergovernmental agreement between the UK and US. Subsequently, the UK used their presidency of the G8 to gain support amongst the G20 and later the OECD for automatic and comprehensive exchanges of financial data between tax authorities.
The CRS (also known colloquially as 'Global FATCA') has been designed by the OECD's global forum. As a comparison, the information due to be exchanged under the CRS is far more detailed and wide-ranging than that currently gathered by the UK government from UK banks under domestic reporting requirements.
As a key global financial centre, Hong Kong has pledged its commitment to the new CRS standard. The government intends to introduce legislation in 2017 to underpin this commitment to the international community. It is imperative for international entities with a presence in Hong Kong to review their risk profile and remain ahead of the game.
Further information
If you consider any of the above issues are relevant to you or your clients then contact our National Tax Investigations team for advice on how to minimise the tax risks of any historic issues and to also regularise tax affairs going forwards.