NAVIGATING BREXIT
Need practical advice on navigating Brexit?
Discover our practical steps for business leaders
In all sectors, boards are increasingly coming under pressure from both the market and regulators to improve their effectiveness and accountability. This makes business sense given a strong governance culture in the boardroom produces better results, promotes good behaviour within the organisation and drives an organisation's purpose.
Grant Thornton's new report 'The Board: creating and protecting value' is a cross- sector review of board effectiveness, based on a survey of executives and non-executives from a range of organisations including charities, housing associations, universities, local government, private companies and publically listed companies.
It considers the challenges faced by boards, ways in which they can operate more effectively; and how to strike the right balance between value protection and value creation.
This report uses the DLMA analysis which categorises skills into four areas: Directorship, Leadership, Management and Assurance. This powerful tool provides a framework (see graph 1) with which to evaluate how well an organisation is performing in balance of skills and understanding of roles; and responsibilities between the executive and Board. It helps align risk (value protection) and opportunity (value creation) with overarching strategy and purpose.
Graph 1 - Value creation and protection framework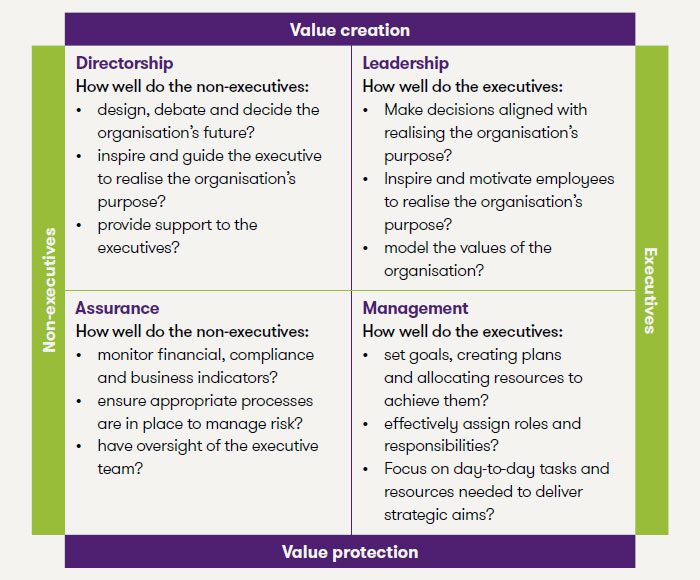 Source: The Board: Creating and protecting value, 2017, Grant Thornton
Key findings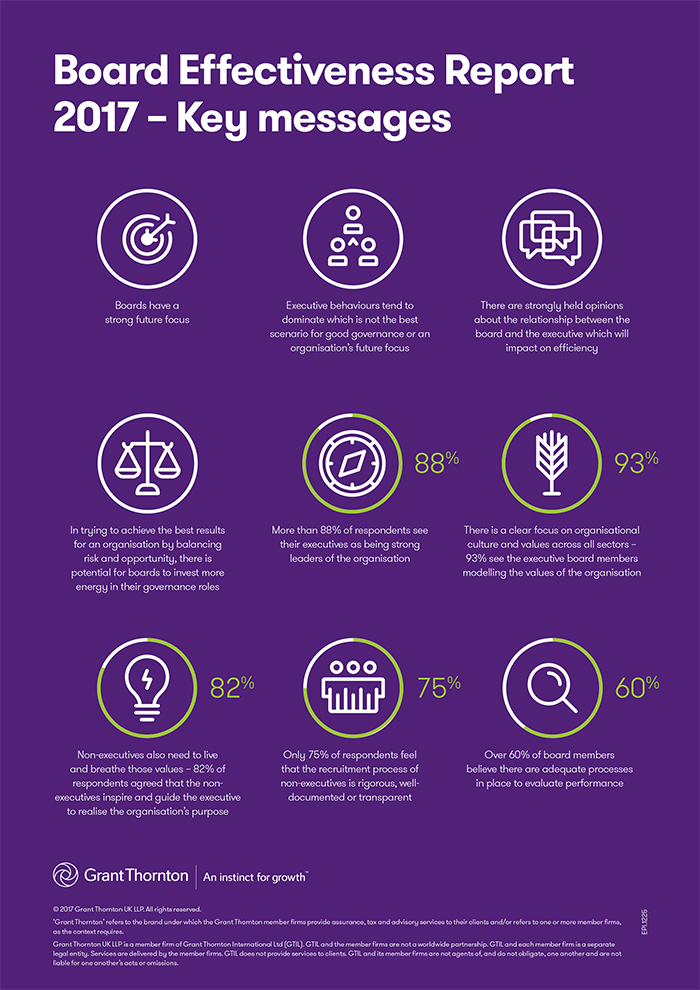 Source: The Board: Creating and protecting value, 2017, Grant Thornton
For more information contact Simon Lowe and Jenny Brown
Read the report
Download PDF [462 kb]