Rules and regulations will change
Tax compliance is key to any organisation
Whether you are establishing new operations overseas or looking to maintain current activities.
Our team of dedicated tax and transactions experts can help identify and mitigate areas of change that affect your company.
Consider how Brexit might impact your approach to...
Withholding taxes

After transition the payment of dividends, interest or royalties from EU to UK may carry a withholding tax burden. This could be a real cost where the applicable treaty rate is not zero, and the tax is not available for credit against UK taxes.

Group structures

UK companies may break EU tax grouping relationships or consolidations. This may lead to possible clawback of previously claimed reliefs, and an inability to claim reliefs in the future.

Transfer pricing and exit charges

Reorganisations to internal supply chain, financing flows, incorporation of new entities for regulatory, customs or other commercial reasons may change the location of significant people functions, risks and assets. If value moves out of the UK there is a risk of an immediate and potentially significant corporate tax charge.
How you can plan for Brexit now
Review your tax position

You can assess group structure to gauge future withholding tax position and identify any claims required. At the same time, review group structures and tax consolidations for potential impact.

Prepare a value chain analysis and review:

–

activities to ensure compliance

–

location of key people functions

–

intangibles for new location of development, enhancement, maintenance, protection and exploitation.

Explore deal prospects

The depreciation of Sterling will make UK assets more attractive to overseas investors. The uncertainty will also provide opportunities for those willing to take a risk on Brexit. This means there will be opportunities for those wishing to enter or exit markets.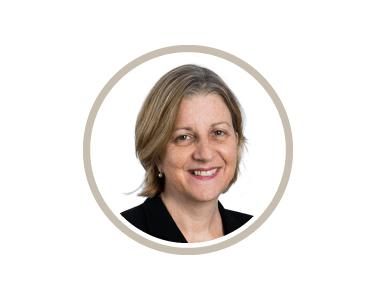 "There is continuing uncertainty and international tax compliance is vast and complicated. We can help businesses make sense of their tax position and ensure they're ready for the new status quo."
Wendy Nicholls, Partner
Our work with clients
Over the last three years we've worked with organisations of many sizes and sectors to help them prepare for political volatility.
Establishing a regulatory presence in Europe
Regulatory risk resulted in a Fin-Tech organisation needing to establish a presence in Europe. We worked alongside national regulators to establish what substance requirements were required as part of a continuity planning exercise. Once agreed our teams (across transfer pricing, VAT and corporate tax) supported the implementation ensuring a smooth transition for the client and their customers.
There's no one size fits all approach to preparing for Brexit. Speak to one of our experts for a response tailored to you, including the things you can do now.
Not found what you are looking for? Discover our other priority areas.