NAVIGATING BREXIT
Need practical advice on navigating Brexit?
Discover our practical steps for business leaders
The trend in using alternative models to protect and develop services has continued over the last year.
As councils continue to confront financial pressure, many have considered how to reduce costs, generate income and improve efficiency by introducing commercial structures.
The introduction of local authority trading companies (LATC) has been a key part of this innovation. While restricted initially to areas such as entertainment or airports – for example Birmingham's NEC and Manchester Airport – they have grown into new areas such as highways, housing and education. More recently, LATCs dedicated to the delivery of social care services have emerged.
But the delivery of a successful company is not easy. 'Spreading their wings' provides practical guidance – drawn from interviews with councils and from the successful companies we have worked with – on the steps that need to be followed in:
deciding to set up a local authority trading company
setting up a local authority trading company
building a successful local authority trading company.
Read the report
Download PDF [4352 kb]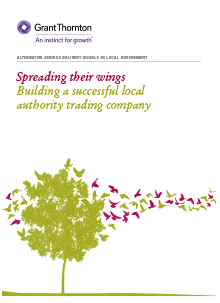 Key principles for success
Graph 1: Local authority companies build their success on a number of principles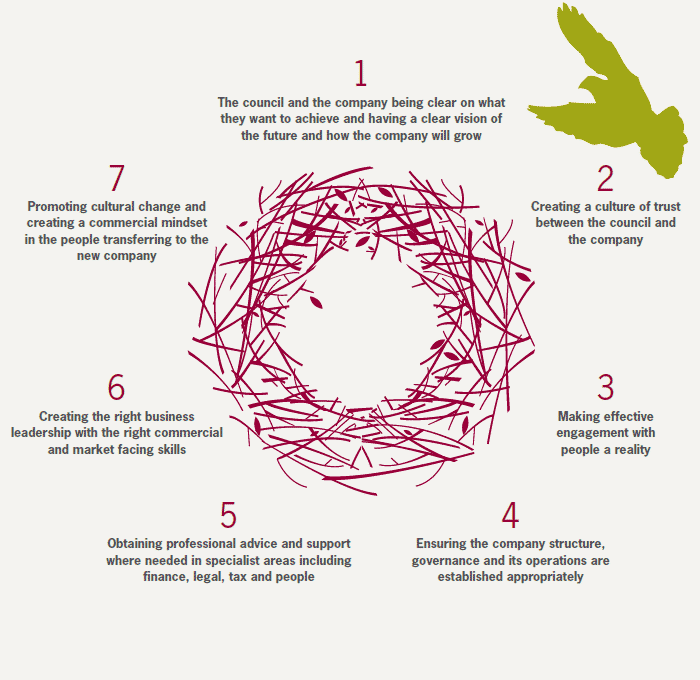 We have identified the key principles (graph 1) of which to build a successful LATC. Our extensive experience working with a number of local authorities and healthcare bodies means we will be able to assist with effectively understanding and implementing these seven principles:
The council and the company being clear on what they want to achieve and having a clear vision of the future and how the company will grow
Creating a culture of trust between the council and the company
Making effective engagement with people a reality
Ensuring the company structure, governance and its operations are established appropriately
Obtaining professional advice and support where needed in specialist areas including finance, legal, tax and people
Creating the right business leadership with the right commercial and market facing skills
Promoting cultural change and creating a commercial mindset in the people transferring to the new company
Seven advantages of setting up a successful LATC
Graph 2: Advantages of LATCs include the ability to: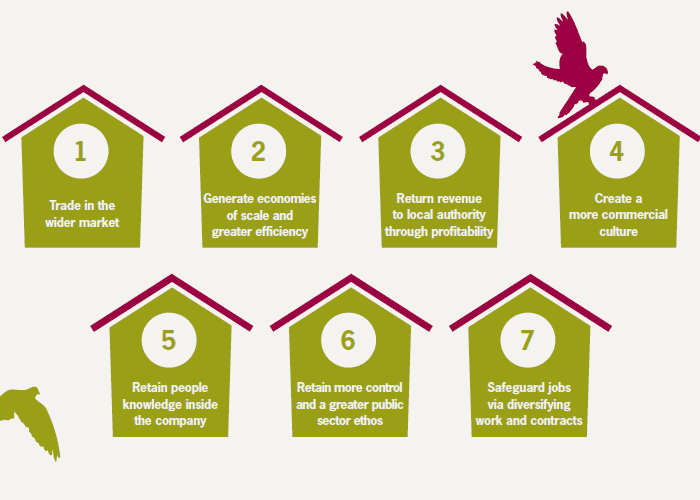 LATCs offer a number of opportunities (graph 2) to the parties involved, but making the correct decisions at each stage of the process is critical to the impact and effectiveness of the trading company. The seven advantages are:
Trade in the wider market
Generate economies of scale and greater efficiency
Return revenue to local authority through profitability
Create a more commercial culture
Retain people knowledge inside the company
Retain more control and a greater public sector ethos
Safeguard jobs via diversifying work and contracts
If this is something of interest to you or you would like to discuss further then please get in contact with Mark Stocks.