Brexit will change the labour market
The status of 3.8 million EEA nationals living in the UK and UK nationals living in Europe will change, as will the rights of UK nationals to travel, live and work freely across the EU.
We have dedicated teams who can help you retain, attract and develop the people and skills you will need.
Our employment experts are available to answer your questions.
Did you know Brexit may affect...
Employing European nationals

EEA nationals who arrive in the UK before Brexit will have the right to remain. They can apply for Settled Status via the government website and they have until the 30 June 2021 to apply.

Recruiting from the EU after Brexit

In the event of no trade deal, the UK may implement a new temporary system for EEA nationals if there are any delays in implementing their proposed changes to the immigration system due in January 2021.

Current right to work checks (which includes Settled and Pre-Settled Status) remain unchanged until at least January 2021.

EEA nationals arriving after 31 December 2020 will be able to enter the UK with continued rights to work and live in the UK being derived from transitional arrangements, or the new immigration laws.

Working overseas

The rules governing UK workers' rights to work in each EU member state will be specific to each country. There may be visa requirements and temporary work permits needed for UK workers to take up international secondments in the EU/EEA. The UK Government has issued country-by-country guidance which includes information on areas such as social security and work permits.
Three things you can do now
Communicate clearly

Ensure your employees in the UK are aware of their right to remain and apply before the deadline – and that UK nationals working in the EU are aware of the steps they need to take.

Review social security positions

Post-Transition, EU regulations will no longer apply and instead organisations will need to consider underlying bilateral social security agreements. These agreements may not offer the same protection as the current EU regulations and may be reviewed and amended. You should:

–

review your social security position to ensure coverage and avoid paying in two locations

–

assist with relevant social security applications in home/host locations.

Upskill your current workforce

In the medium term, if organisations can't retain their workforce, especially if they have historically recruited a number of EU citizens, the amount of labour in the market could reduce. The employment market will become candidate-driven and employers will have to be offering something different to differentiate themselves in the market.

Ensure that your workforce have the necessary skills to deal with future changes as a result of Brexit.

–

Use your apprenticeship levy to re-train talent from different places

–

Review your employee value proposition to ensure you are retaining the best talent

–

Review your employer brand and recruitment strategy to ensure you are differentiating yourself in the market

–

Review your reward and benefits approach to ensure you are attracting and retaining talent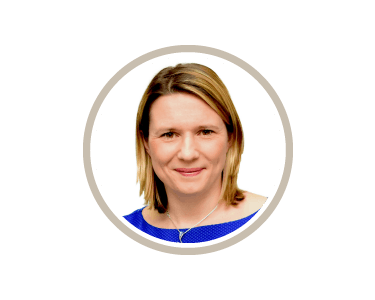 "Attracting and retaining the right talent has never been more important. As the employment market becomes candidate-driven you will have to be offering something different to differentiate yourselves in the market. With deep expertise, our people advisory team can help you develop a more agile and resilient workforce for continued business success."
Caroline Bedford, Associate Director
Our work with clients
Over the last three years we've worked with organisations of many sizes and sectors to help them prepare for political volatility.
Supporting through relocations
A financial services company was establishing a new entity in Ireland as part of their Brexit planning. Our global mobility solutions team assisted with the relocation of the CEO to the new Irish entity along with his family. Advice included UK and Irish tax residence review; UK and Irish payroll obligations for the company; tax treatment of relocation benefits; social security implications and filing obligations for company and employees.
Social security review for a major retailer
A retail client with outlets in the UK and across Europe needed advice on social security legislation. We reviewed the social security position of their cross-border worker population and the impact that a 'No deal' Brexit will have. We then worked with them to build a range of possible solutions to mitigate the potential risks.
There's no one size fits all approach to preparing for Brexit. Speak to one of our experts for a response tailored to you, including the things you can do now.
Not found what you are looking for? Discover our other priority areas.