NAVIGATING BREXIT
Need practical advice on navigating Brexit?
Discover our practical steps for business leaders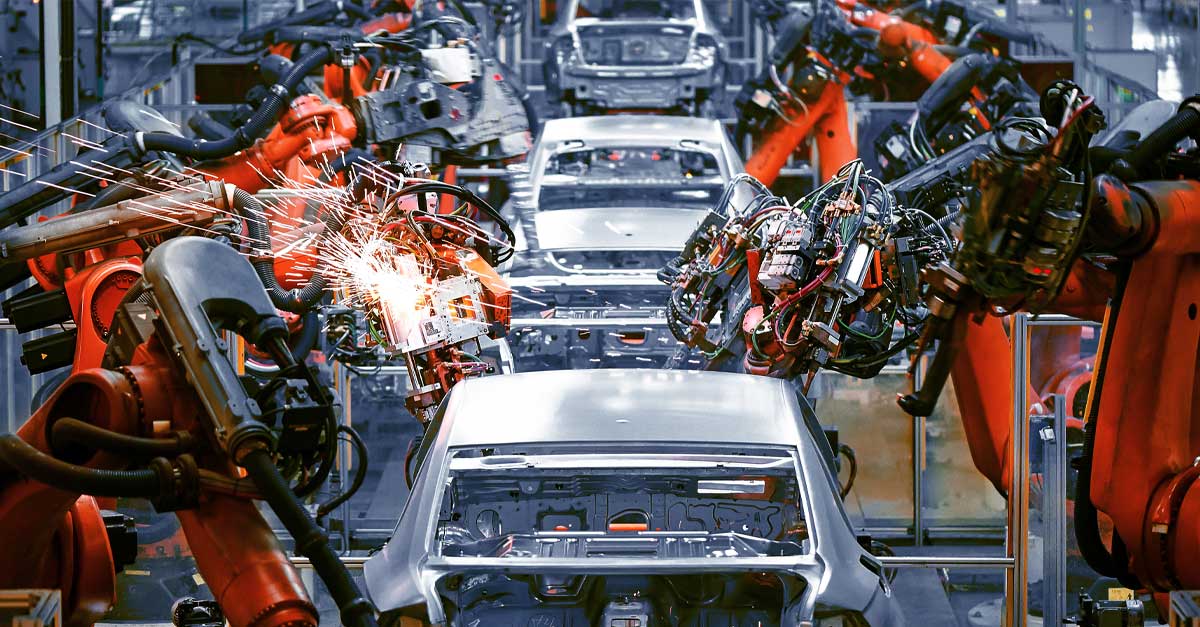 New car registrations were down 34.9% in June 2020 to 145,377 units registered compared with 223,421 in June 2019. This was better than expected with our mid-case scenario expected to be down 40% year on year.
Interestingly, the mix between fleet/business and private was very different to previous years. The private market grew strongly in June, with a year on year (YoY) decline of only 19.2%. But the fleet and business market came under considerable pressure, with fleet declining by 45.2% and business declining by 52.6%, suggesting weak demand in those markets.
While we believe that there was a number of tactical registrations towards the end of the month, performance in the private market, although down, was still robust, providing a positive signal of activity in the market. It remains unclear whether this activity is linked to pent-up demand and helped by tactical registrations during the last few days of June and half year (H1).
As expected, diesel continued to suffer and we believe diesel registrations will continue to decline in the coming months, particularly as the improved air quality in the UK has been widely welcomed by the general public. Diesel registrations declined by 64.9% with a market share of 18.2%.
Once again, the only area of growth in the market was in alternative fuel vehicles, especially battery electric vehicles, which increased by 158.6%, reaching market share of 4.7% in the UK. Rumours abound of a possible scrappage scheme in the UK. This is believed to be focused on encouraging drivers to move to lower CO2 emission vehicles, which could result in strong growth in this area of the market over the coming year, although there are some doubts whether the supply of electric vehicles can meet the potential increase in demand.
We have updated our forecasts for best, mid and worst-case scenarios to reflect the changes in June and these can be seen in the chart below.
New Car Registrations – Best, Mid, Worst Case Forecasts for 2020 (cumulative units)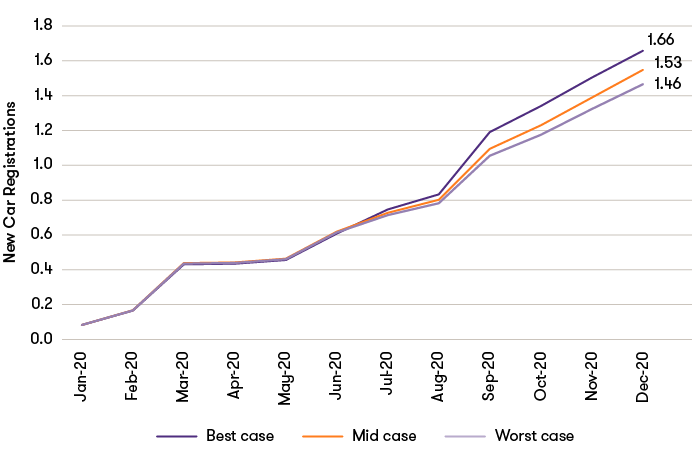 Source: SMMT and Grant Thornton UK LLP
There is a risk that we could have a W-shaped recovery (YoY growth rates), in which this current pent-up demand does not last through Q3 or if there is a shortage of supply of vehicles caused by the closure of the automotive manufacturing plants over the period of March, April and May.
For further information on the automotive sector recovery, contact Owen Edwards.