NAVIGATING BREXIT
Need practical advice on navigating Brexit?
Discover our practical steps for business leaders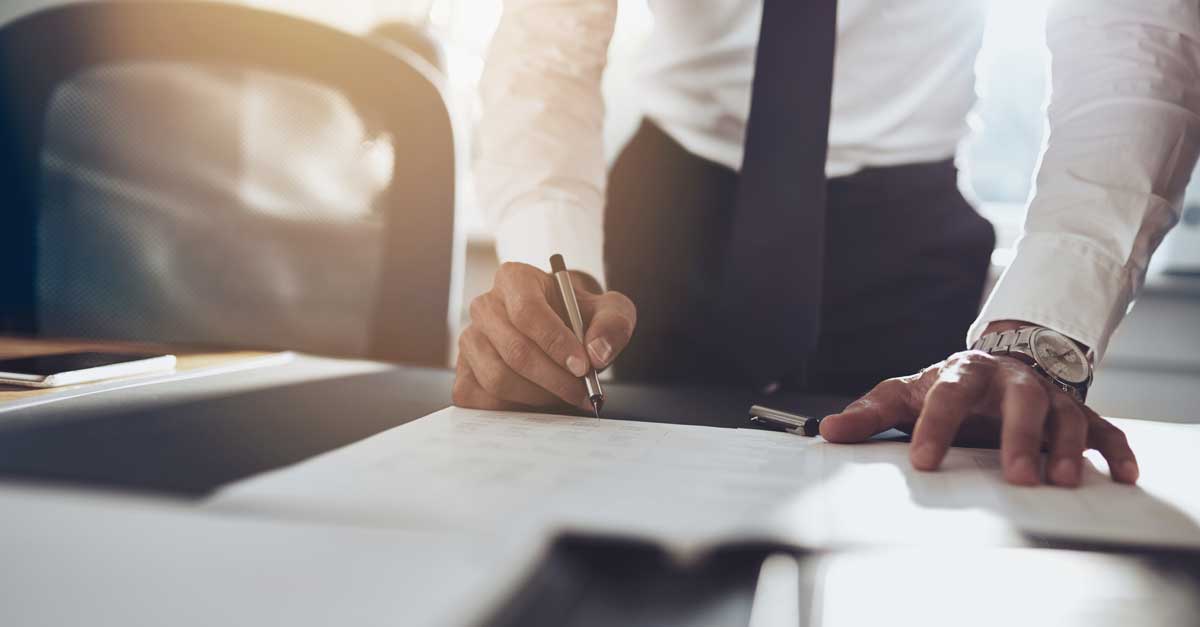 The High Court has handed down its judgement in a landmark business interruption insurance test case. Rob Benson explains the potential impact on your business.
The first thing to bear in mind with this long-awaited business interruption insurance judgment is that this is almost certainly not the end of the judicial process.
The Financial Conduct Authority (FCA) has spoken of the possibility of a 'leapfrog' appeal to the Supreme Court since the outset of this test case.
Although the judgment has broadly agreed with a number of the FCA's key arguments, particularly in relation to coverage under most disease clauses and the application of trends clauses, there are still a number of policy wordings involved in the test case that the High Court has ruled do not require the insurers to pay out.
Business interruption insurance down, but not out
Given the nuanced nature of this ruling, it is unlikely that all insurers or their customers will be fully satisfied. It would, therefore, be surprising not to see at least one of the many interested parties launch an appeal to the Supreme Court, even if the FCA seem satisfied with the current judgment.
It's important not to overstate the impact of this test case. The FCA predicted that this judgement will affect up to 370,000 customers, and Hiscox and RSA, two of the insurers involved, have estimated that yesterday's ruling will cost them £100 million and £104 million respectively.
While hardly insignificant, these numbers make it clear that this case is not going to be the 'next payment protection insurance' and neither will it bankrupt the insurance sector. After all, it was accepted from the outset that the vast majority of business interruption insurance policies in the market excluded pandemic coverage and, therefore, this case concerns only a small fraction of policies within the non-damage business interruption market.
Winning back trust in business interruption insurance
Regardless of the impact of any appeals that may be made, the immediate and mostly unsympathetic media coverage, both when the test case was announced and in the wake of yesterday's ruling, will not increase public sympathy for an industry that already struggles to maintain consumer trust .
Any appeal from the insurers involved may risk making this aspect of the situation worse, even if it is successful. To the wider public, and the non-industry press, the fact that it took a High Court case to 'force' these insurers into paying out will merely reinforce their pre-existing views of the industry.
If firms want to win back public trust, and again assuming that today's ruling survives any appeals process unscathed, there are a number of immediate priorities that they will need to focus on:
Prompt payment
Where payments are now due to customers, these should be processed in as timely a manner as possible and with as little quibbling over the amount concerned as possible from the insurer.
It is notable that the Hiscox Action Group has already begun writing to the insurer to demand interim payments for affected customers
No unreasonable reductions
In particular, it is important that insurers, having now been forced to pay out, are not seen to be attempting to unreasonably reduce these payments as far as possible.
The Court's judgment made a specific determination on how trends clauses are to be applied.These must ignore that the pandemic itself ever occurred, as well as the government closure orders arising from it. But insurers should also consider their approach to any government support, bounce back loans or other financial arrangement that businesses have had to turn to in order to keep trading while awaiting this judgment
Empathy
Where firms are still able to decline claims under the terms of the judgment, this should be done with empathy and concern for each customer's individual circumstances, particularly where these customers may be vulnerable.
When communicating this decision, firms should ensure that they offer crystal clear explanations of why the claim is not covered, which are specific to the individual customer's circumstances.
Clarity for business interruption insurance exclusions
Going forward, insurers will be keen to avoid a repeat of this dispute in other areas or products.
Following the FCA's calls for an increasingly strong focus on product governance throughout the industry, firms will need to consider the transparency and understandability of exclusions and limitations throughout their product portfolios.
In particular, they should ensure they know exactly which risks they are aiming to exclude with each clause, and that this is appropriately clear to customers and brokers reading these policies what they are not covered for. In addition to the specific, detailed 'little picture' risks, this assessment must also cover 'big picture' systemic and global risks, such as pandemics.
Questions for brokers about policy wordings
It's not only underwriters who will face challenges as a result of today's judgement, although ultimately they will bear the majority of the financial burden. With some of the contested wordings appearing to provide coverage and others denying it, brokers could face difficult questions from affected customers about the specific recommendations made on product or policy wordings.
With some of the affected wordings having been written by brokers and subsequently underwritten by multiple insurers, changes to policy wordings for upcoming renewals are clearly going to attract scrutiny from a variety of parties. The FCA's recent focus on product governance and the insurance distribution chain has already begun to push insurers to start restricting the level of underwriting authority that they are willing to delegate to intermediaries, and today's judgement is unlikely to slow this trend.
The purposes of business interruption insurance
While the short-term actions for firms should be fairly clear, based on previous FCA guidance, the long-term implications of this ruling are less clear. The public debate surrounding this test case demonstrates a need to consider wider questions about the purpose of insurance.
The fact that, as accepted from the outset of the FCA's involvement in this dispute, most business interruption insurance policies excluded pandemics shows that insurers are clearly of the view that global risks such as pandemics are beyond the industry's realistic ability to underwrite without significant state support.
However, the coverage of this test case shows that an already unsympathetic public is unlikely to be persuaded by this view from industry insiders. We should, therefore, expect the discussions that have recently begun about a public-private risk-financing mechanism for future pandemics or 'Pandemic Re', to continue to gather momentum.
Remaining questions over business interruption insurance
Is it possible that this mindset will move beyond today's debate, which naturally focuses on pandemic cover, and into a wider re-evaluation of the concept of 'fundamental risks'? Will it be tenable any longer for insurers to claim that there are some risks that are simply too large for the industry to underwrite, and if not, what level of government support and with it, interference or control, will be necessary to achieve this?
If the insurance industry can offer a satisfactory answer to these questions, it can demonstrate the vital role that it plays in supporting the financial resilience of UK businesses and, in future crises, position itself as a key part of the solution.
For support with business interruption insurance, contact Rob Benson.