NAVIGATING BREXIT
Need practical advice on navigating Brexit?
Discover our practical steps for business leaders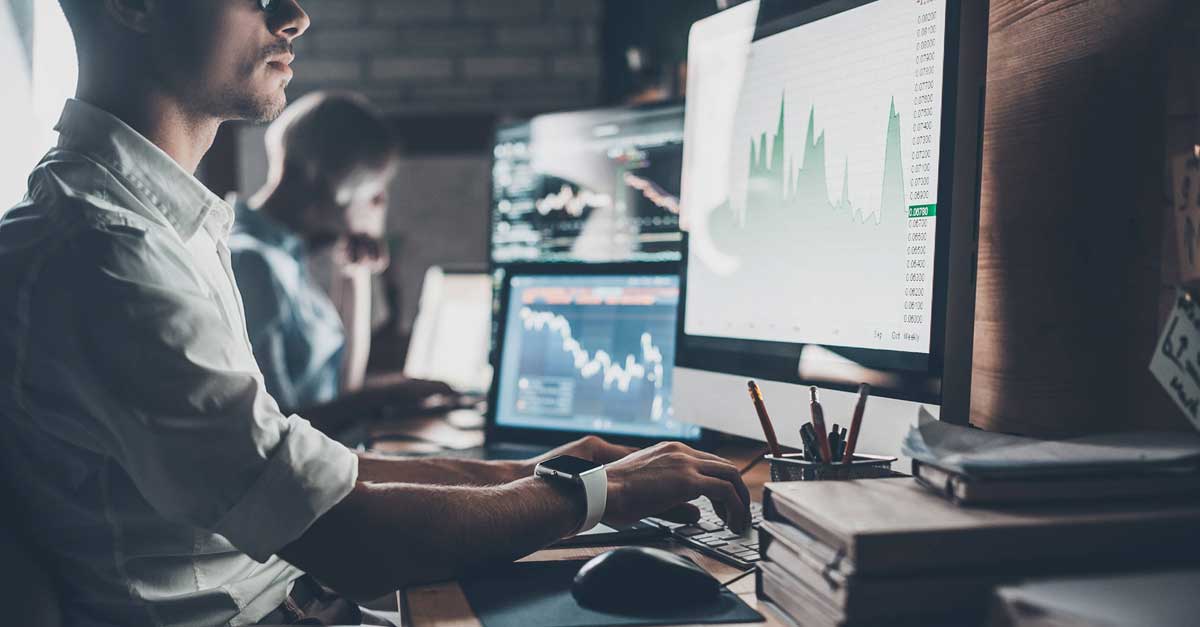 The FCA has published its much-anticipated final report into general insurance pricing practices in the home and motor insurance market. Overall, the report concludes that, while the current market dynamics may have some benefits for consumers who search, switch or negotiate frequently, competition is not working well for all consumers in these markets.
What's wrong with general insurance pricing practices?
The FCA's core issue with general insurance pricing practices is what the regulator perceives as excessive differentials between individual customers with similar risk profiles based on factors other than the cost of serving that customer. This includes the cost differential between new business and renewal customers, as well as price differences between individual customers who present a similar underwriting risk.
The FCA introduced new rules in 2017 requiring firms to disclose last year's premium alongside the renewal premium, to influence firms to move away from these pricing models. However, differential pricing has persisted despite this. Of particular concern to the FCA and consumer groups is 'price walking' – a practice where customers receive a competitive price for their first year, which is then increased at each renewal based on how likely the insurer thinks that individual customer is to renew.
What is the FCA going to do about it?
The FCA's proposed remedies come in two main forms: a ban on the practice of price walking, and additional measures to increase the value for money offered by insurance products and remove barriers to switching created by automatic renewals. These are covered in further detail below.
Alongside the final report summarising its findings, the FCA has also produced a consultation paper which sets out the proposed new rules in detail, including draft wording for the updates to the FCA Handbook. The FCA is inviting comments on the consultation paper until 25 January 2021.
Ban on price walking for retail home and motor insurance
This is potentially one of the more disruptive of the remedies that the FCA is proposing, but the regulator's interim report was open about the fact that this option remained on the table. It is therefore not surprising to see this employed when 'softer' options, such as the renewal premium transparency rules, have not resulted in the type of significant change to pricing practices that these proposed rules will force.
In practice, this means that when a firm offers a renewal quotation to a customer, the renewal price offered must not be higher than the price that the firm would have offered the same customer if they were purchasing this product for the first time via the same sales channel.
For customers renewing legacy products that are no longer open to new business, firms should calculate an equivalent new business price using a 'close matching product'. The draft Handbook updates define this as a product currently on sale which offers "core cover and benefits which are broadly equivalent to the core cover and benefits enjoyed by the customer under their existing policy". While there is some supporting guidance on how to identify suitable equivalent products, this definition certainly appears to leave a degree of room for interpretation and so it may not be surprising to see this further refined or tightened in the FCA's final rules.
These rules will apply to firms at any stage in the distribution chain who set the renewal price, the price of any renewing add-on, or determine the level of remuneration earned by a firm distributing the product at renewal. As well as underwriters, intermediaries who trade on a delegated authority or net-rated basis are therefore also captured by these rules. There is an additional requirement where multiple firms have a role in setting the renewal price for each firm to seek assurance that the other firms have complied with these rules.
Measures to increase value for money, improve competition and make it easier to switch providers
The FCA also proposes to strengthen its product governance rules requiring firms to consider how they offer fair value to all insurance customers. These product governance rules will cover all insurance products, regardless of when they were manufactured. Firms will be explicitly required to consider 'fair value' as part of their product governance processes and will need to complete their product reviews within one year of the rules coming into effect.
The FCA's interim report had also considered the possibility of a ban on auto-renewals in order to reduce customer inertia and remove a potential barrier to switching providers. While a ban has not been proposed in the final report, more stringent requirements around auto-renewals have been put forward.
Firms will be required to explain whether a customer is opted into auto-renewal and what this means for them as part of pre-contractual disclosure. A new chapter will also be added to the FCA Handbook specifically addressing how firms must ensure that auto-renewal does not prevent a barrier to switching, including a specific requirement that firms "must provide a customer with a range of different easy and accessible methods for cancelling the automatic renewal feature in the customer's contract".
The FCA has also proposed that retail premium finance will, in future, be included within its definition of an optional additional product, and the rules around the information firms must provide in relation to this will be made more prescriptive.
How will the FCA enforce this?
The proposed changes include a number of measures to monitor compliance with the rules such as an annual, written attestation from a senior manager that the firm's pricing models comply with the pricing remedy, and the reporting of a range of metrics to the FCA.
What does this mean for the insurance industry?
New pricing models present challenges for price comparison websites
These changes can certainly be considered more disruptive than some of the 'milder' options considered in the FCA's interim report. But the fact that the proposals stop short of banning the use of non-risk pricing factors or margin optimisation means that they are unlikely to be fundamentally transformative to the structure of the insurance industry. Firms will continue to set commission margins individually for each customer using non-risk information, meaning that customers will still receive markedly different quotes from different providers even for similar risks. There is likely to be short-term pricing volatility as insurers 'test and learn' different pricing techniques in order to try to establish the best approach to obtaining maximum value from customers while offering fair value and complying with the new rules.
In the immediate term, therefore, price comparison websites are unlikely to see a dramatic reduction in the volume of customers using their services. In the longer term, the most obvious and reliable repeat trigger for customers to visit comparison websites – their existing insurer increasing their price at renewal – is likely to be removed, which may drive a reduction in the number of customers routinely using comparison websites every year.
That said, a number of other triggers for visiting comparison websites, such as buying a new car or house, will continue to occur. Many of the price comparison websites also operate in the energy market and are able to continue to attract significant customer volumes after the introduction of Ofgem's price caps through the use of innovative products such as automatic switching services.
As insurers adapt to the new pricing regime, this could create new opportunities for comparison sites to exploit in order to protect their market share. For example, with first-year discounts no longer permissible, firms may look to 'hollow out' the level of cover provided in order to reduce the cost of their insurance and achieve a high ranking on aggregators.
Comparison websites that can find a way to compare the relative value for money offered by insurers may be able to offer a valuable service for customers. Assuming this role in a non-advised online environment will not be without its challenges, however.
Execution challenges for insurers and brokers
On a practical level, firms must not underestimate the size of the execution risks associated with these proposals. The data requirements for calculating an equivalent new business price and regulatory reporting appear simple at first glance. But the difficulties encountered by a number of firms in accurately calculating last year's premium for the 2017 renewal transparency requirements suggest that these projects can often be more challenging than they first appear, particularly where legacy systems are involved. Getting these data requirements right first time will be absolutely key to successful implementation of compliance with these proposals, and so firms should ensure that appropriately robust project governance and oversight is in place for this phase of their response.
An issue that was commonly encountered as firms got to grips with the earlier renewal transparency rule changes was the requirement to squeeze yet more additional information into customer document packs, ensuring that the new information was suitably prominent without displacing other important disclosures. This is likely to create some difficult decisions for firms moving forward. Both the information and data requirements are likely to be further complicated by the fact that many of the key requirements of the draft FCA Handbook rules are actually contained within the supporting glossary definitions rather than the rules themselves. While this is fairly common practice within the FCA Handbook, it is an additional layer of complication and nuance that presents a potential trap for the unwary.
Each party in the distribution chain will be required to seek assurance that other parties in that chain are complying with their obligations under these proposals, where responsibility for setting renewal prices is shared. While the proposed rules set a pragmatic bar for how to obtain this assurance, this requirement adds another layer of complication to net-rated or delegated authority distribution channels – which further adds to the FCA's continuing efforts to ensure that underwriters exercise sufficient oversight of the parties 'downstream' of them.
Finally, the requirement for a designated senior manager to provide an annual attestation of compliance provides a means for the FCA to put individual heads on the block via the Senior Managers and Certification Regime. Those held accountable for pricing decisions at a senior level would therefore be well advised to ensure that they are personally involved in decision-making around pricing strategies. Where this involvement is delegated to subordinates, robust governance and oversight arrangements will be vital.
For support on general insurance pricing practices, please contact Rob Benson.