On August 3rd, the Bank of England reduced the base rate to a historic low of 0.25%.
With economic conditions and political direction continuing to be defined by uncertainty, rates are likely to stay low for longer, increasing concerns that this is the "new normal".
This is putting strain on net interest income of the UKs retail banking industry. To date, banks have weathered the storm resiliently, but traditional solutions are running out. Add to that pressure from challenger brands including FinTech start-ups, together with on-going regulatory costs, then banks need to start to look at radical new ideas, and some old ones, to survive in the low interest rate environment.
In theory, low interest rates should be hurting banks. Low rates give banks little room to manoeuvre and impact both interest income and yield. For example, whilst assets at LBG increased 115% from 2006 – 2015 (largely through the acquisition of HBOS), their interest income increased by only 53% - their assets are "doing less work".
However, major UK retail banks have seen their net interest income remain broadly steady over the past three years. Banks have benefitted from historically low rates for savers, minimising their interest expenses.
Low impairment is also helping to boost profitability in retail divisions. A more conservative risk appetite, a booming housing market, recovering economy and, ironically, the low interest rate environment has significantly reduced impairments in the retail market.
However, despite these factors helping to support interest income, bank revenue and profitability are generally declining. Ongoing litigation and restructuring costs are having a significant impact on short-term profitability. In addition to these one-off 'exception' costs the regulatory and legal environment remains challenging for banks.
Increased regulation in the wake of mis-selling scandals, coupled to the FCAs initiative to look at the high cost of borrowing, particularly on overdrafts and credit cards, will see banks come under greater scrutiny as to how they make their profit and ensure this profit is being 'earned' in a sustainable manner.
Having survived seven years of low rates, banks are running out of options. With low sustainable rates from the front and back books, the imperative is to combine compliant cross-sales with provision of great customer service whilst lowering the cost to serve. The pressure has never been greater to deliver innovative new products, generate new revenue streams, maximise returns on existing profitable services, and develop deeper relationships with customers.
Change budgets should be put to work implementing effective digital solutions to enhance customer propositions and to significantly reduce costs of distribution and in the back office.
Technological advances present many opportunities:
machine learning and artificial intelligence could be used to speed up credit decision making
automated solutions could reduce costly overheads, particularly in Finance & Risk departments
agile change approaches could drive a new culture of innovation internally
digital analytics could help better target customers with new products
Integrating these cutting edge solutions with existing technology stacks will be challenging, yet whilst the traditional banking business model is under assault, those who jump soonest and execute with excellence will be the ones who prosper.
Figure 1. Large banks have maintained steady net interest income as they reduce interest expense at the same rate, if not faster, than their interest income falls. However, saving rates can only go so low.*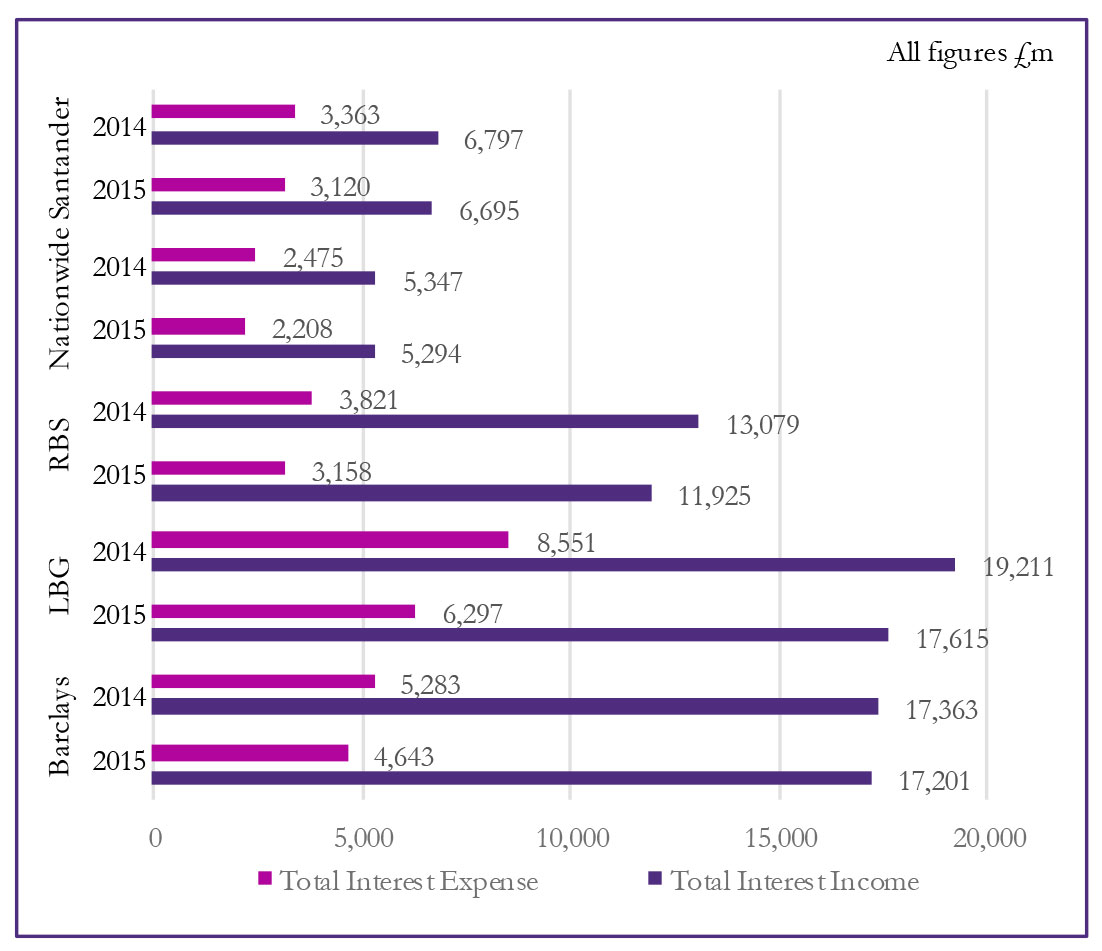 Figure 2. The United Kingdom's challenger banks tell a similar story*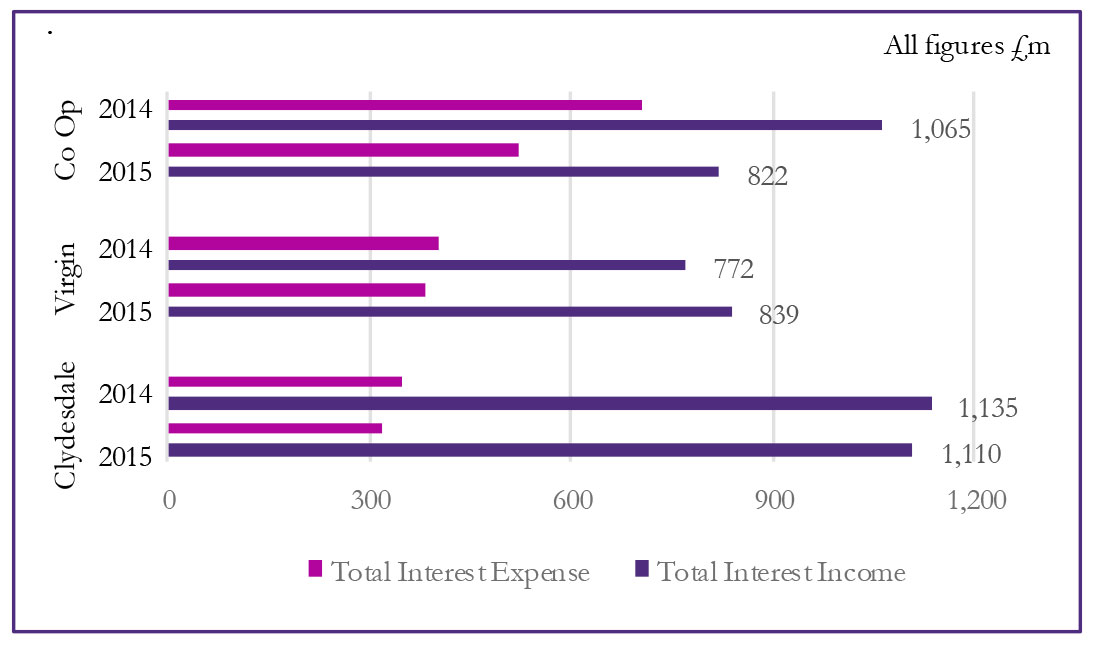 *All figures are taken from the consolidated financial statements in the latest annual report available for each institution.