On 1 November 200 people – including business, arts, charity, public sector and university leaders – joined forces for a day to reimagine ways to make Reading a world class, connected community. Here's what happened at the Reading Live Lab.
The nationwide Vibrant Economy Inquiry continued in Reading on 1 November, as more than 200 leaders from across the region gathered to collaborate on ideas that could help turn the town into a world class, connected community.
Attendees were challenged to discover and define opportunities for Reading to unlock the full potential of its companies, people and communities; ideas that could help shape a vibrant Reading in the next decade.
Ideas and feedback were shared throughout the day, while delegates were addressed by a number of speakers from the region, including:
• Paul Lindley of Ella's Kitchen
• Louize Clark of GROWGreenPark
• Clare Wright of Connect TVT
• Nigel Horton-Baker of Reading UK CIC
Face of a Vibrant Economy, Fairsail's Adam Hale, also made a rallying cry for attendees to sign and share an online petition lobbying to get Reading recognised as a city.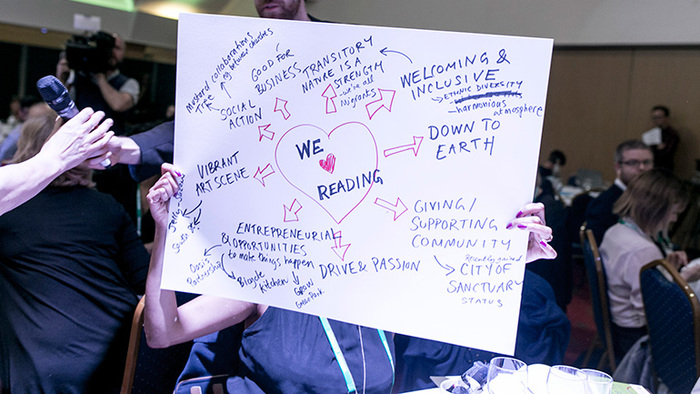 Ideas to make Reading a world class, connected community

The day culminated in the over 20 discussions groups contributing one realisable idea each for how the potential of a vibrant Reading could be unlocked.
Ideas from the Live Lab included:

•Utilising the river and rail to make Reading a carless town. Ways proposed of achieving that included self-driving river taxis, a monorail direct to Heathrow Airport and dedicated bike lanes
• Creating an online business hub/physical innovation space for the town where students, start-ups and entrepreneurs can access advice and mentoring
• A 'Reading Go' app based on Pokémon Go that uses augmented reality to offer loyalty discounts for shops and restaurants, information about the town's sites, and the ability to micro-volunteer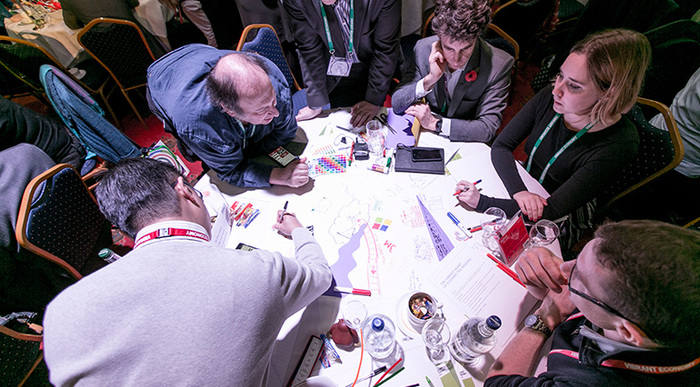 Our purpose in action
Each year we select 100 inspiring leaders based on their commitment to growth, innovation and purpose.