Since no-one knows exactly how long the pandemic is going to last, it's impossible to say how much liquid cash your business will need to survive. The only certainty is that the situation will continue to change and develop.
The one key priority for everyone is going to be maintaining stability during a fluctuating situation. Thankfully, there are steps you can take to ensure you keep your footing, no matter how the landscape changes.
Potential issues
Understanding future cash flow in highly uncertain circumstances and the implications for solvency and continued trading​ is vital for directors looking to lead their firm through these difficult times.
Approaching existing and new lenders about funding needs and liquidity is essential.
Ensuring you minimise the risk of any come-back from third parties when you cannot fulfill your contractual obligations is important so you will be able to recover losses when the situation is reversed.
Claiming compensation for lost business due to a fall in demand of forced closure after the pandemic, where available, will be an issue for many.
Engaging with DB pension scheme trustees at the appropriate time to discuss how your cash flow position might impact the scheme.
Actions to consider
Assess

Make sure you're keeping records of losses sustained or caused and compare this to your initial predictions before the outbreak. This way, you can prove the loss happened as a result of the outbreak and nothing further could have been done to avert it. Certain types of debt facilities are more-quickly impacted by downturns in trading. This is especially so for asset-based facilities, where available funding is driven by debtor and stock levels, so careful modelling of the impact of trading on headroom levels is essential.

Check both your rights and obligations under key contracts, and your insurance coverage and notification requirements. This will ensure you know what is insured and what is not and that you're able to negotiate with counterparties to alleviate the impact of any contractual breaches.

Consider how your cash flow and prospects might affect the covenant and funding of any DB pension schemes – and what information and support might be given to scheme trustees to enable them to understand the position and consider any accommodations.

Protect

Make sure you're taking advantage of government support during this difficult time. Review any temporary finance options, such as deferring monies due to the HMRC with a Time To Pay arrangement, and utilise any support that's available to you, including the British Business Bank's newly announced Coronavirus Business Interruption Loan Scheme, which can offer loans of up to £5 million.

When support isn't available or sufficient, you should be pro-active in speaking to your existing lenders. Offer as much notice as you can and explain the situation to them in full, so you can obtain the flexibility you need.

Consider whether any DB pension schemes might be able to provide accommodations to help your cash flow and protect your business and its covenant.
Consider these questions
Are changes and delays to your service going to have an impact on your cash flow, now and in six months' time?
Do you need to have discussions with clients or suppliers about renegotiating terms?
Are there temporary solutions available to your liquidity issues?
Can you speak to your funding suppliers about additional funds and operational covenants for the next few months?
Do you need to engage with DB pension scheme trustees – to update them or request support?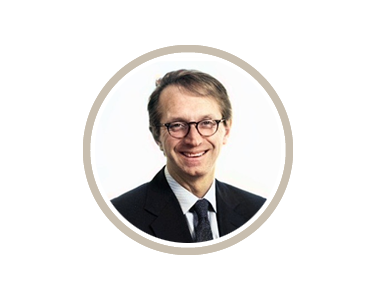 "In times of crisis, every part of an organisation needs to assess and protect. Ultimately and very unusually, there are myriad issues all at play at the same time and so many businesses will need an all-hands-on-deck approach."
Shaun O'Callaghan, Partner
Manage the impact of COVID-19 on your business
As the situation changes businesses need to remain agile and alert. We can support you to manage many of the impacts of COVID-19 on your business.
Read insights from our experts
More practical guidance for your COVID-19 response