NAVIGATING BREXIT
Need practical advice on navigating Brexit?
Discover our practical steps for business leaders
The bedrock of healthcare in our local communities, many clinical commissioning groups (CCGs) are in a difficult situation, as highlighted by NHS England's latest financial performance report. While the financial position of CCGs is broadly holding up in aggregate in 2018/19, many individual CCGs are struggling.
Of the 195 CCGs in England, 35 are forecast to end the financial year with a deficit. There is a total CCG sector forecast overspend of £250 million in 2018/19.
To combat these funding constraints and make better use of resources, many care organisations are choosing to join forces to share the load and offer better care to their patients.
The future provision of GP services
The provision of primary care services faces many challenges, including recruitment, CQC inspections and increased demand, primarily caused by an ageing population with increased co-occurring diseases. As a result, many GP practices and CCGs are considering whether current structures are appropriate.
The increased interest in new models of working has led to a number of super companies being created, such as Our Health, Modality and Lakeside. And it is easy to see why, given the opportunities for increased financial stability, economies of scale and greater clinical specialism. If well run, super companies can also improve work life balance for employees, which has a positive impact on recruitment and retention.
Super practices are also better placed to tender for and deliver new contracts for integrated care in the community and have a stronger voice in the local sustainability and transformation plan (STP). They are well placed to take forward Primary Care Networks described in the NHS Long Term Plan.
There are many forms of super companies and it is vital that partners take time to consider which model they are both comfortable with and will best deliver their objectives. Our latest report explores the benefits, success drivers and steps behind setting up a GP Super Practice.
Another promising option for structural change is vertical integration (VI) between GPs and secondary care providers. With VI, the Trust brings together partners to blur the line between primary, secondary and community care; breaking down the barriers between them for the benefit of all.
Effective and integrated patient care
Across England there is a growing appetite for formal CCG mergers; reducing the number of CCGs from 211 in 2013 to 195 in 2018. For the remaining CCGs, the majority have already set up shared management teams and innovative structures across STP areas to help tackle local issues.
Discussions with CCGs across the country suggest that strategies are being developed to respond to the challenging financial position and the shift from competition to collaboration. A range of solutions are being implemented from formally merged CCGs, further integration with local government, smaller place-based systems involving commissioners and providers in a place and providers taking on commissioning responsibilities.
Achieving effective joint working isn't easy. Regardless of the method chosen, key concerns include governance structures as well as people and culture issues among governing bodies, members and employees.
For the joint working arrangement, CCGs should therefore ensure that:
board and committee meetings consider the business of more than one CCG in an effective and efficient way using senior management time more productively
everyone remains engaged with the new strategic direction
a shared positive culture for the new organisation is developed
governance challenges from individual CCG are welcomed - balancing statutory responsibilities against system priorities.
And finally our high-five tips for the accounts and audit season
As the accounts season approaches again, many audit committee members ask us how they can add value to the review of the financial statements when they may not have any accounting background. Many CCG audit committees have a mix of members from different backgrounds, for example from business owners through to medical professionals. Even for those with an accounting background, a CCG's financial statements do look different to other sets of accounts in both the public and private sector. A set of accounts without a Profit and Loss account or any Land and Buildings on the Balance Sheet looks strange even to seasoned financial accountants.
Our top tips are there to help you add value when considering the financial statements.
To discuss the CCG sector in greater detail, please contact Mark Stocks.
Download our latest key issues bulletin for clinical commissioning groups
Download PDF [264 kb]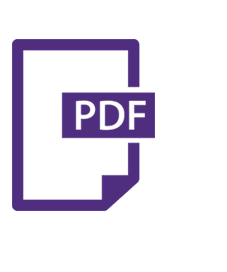 Get the latest insights, events and guidance about the public healthcare sector, straight to your inbox.