Grant Thornton uses cookies to monitor the performance of this website and improve user experience
To find out more about cookies, what they are and how we use them, please see our privacy notice, which also provides information on how to delete cookies from your hard drive.
This year's Annual Funding Statement from the Pensions Regulator (tPR) has a clear focus on ensuring that trustees are working towards a long term funding target (LTFT) that takes appropriate account of the scheme's maturity; adopting an integrated approach to funding discussions and risk management; and ensuring the equitable treatment of schemes relative to shareholders and other creditors.
Mike Birch and Chinu Patel from tPR joined us at an event to discuss the reason for this choice of focus and to explain how it will be used to support the regulator's intention to be 'clearer, quicker, tougher'. A survey of our audience allowed us to gauge reaction to the Statement as well as gather views on some wider pensions issues.
Long Term Funding Target (LTFT) and scheme maturity
TPR wants schemes to look ahead and "set clear plans" in the form of a LTFT, which looks beyond being fully funded on a technical provisions (TP) basis and reflects increasing scheme maturity, reducing dependence on employer covenant, and the ultimate long-term funding goal.
Nearly 80% of participants in our survey felt tPR's expectations around LTFTs and scheme maturity were clearly set out in this year's Annual Funding Statement and, encouragingly, only 8% had not already agreed a LTFT with the employer.
When considering a LTFT, the possibility of transferring to a defined benefit (DB) consolidator scheme, or 'superfund' as they are more often referred to, may be taken into account. Superfunds were a topic of focus in the 2018 DB White Paper and are currently the subject of a Department for Work and Pensions (DWP) consultation. However, perhaps surprisingly, as many as 38% of our audience found it difficult to understand in what circumstances these superfunds could present a practical solution for trustees, while 51% thought they would only be a viable alternative in very niche situations.
Balancing risks
TPR's emphasis on integration, collaboration and protection within this year's Statement illustrates its view that covenant, investment and funding advice cannot be looked at as isolated "point solutions". Rather, they need to form part of a holistic assessment of the scheme, its maturity, its obligations, associated risks and the choices available to fund it. TPR uses a series of worked examples to demonstrate its expectations around integrated approaches to balancing key risks, again taking into account the funding level, maturity and covenant characteristics of a scheme.
It is therefore reassuring that 85% of participants in our survey are already having some form of integrated discussions with their covenant, actuarial and investment advisors. Furthermore, only 2% of participants thought that the worked examples would not be a helpful benchmark for setting employer expectations as part of the valuation discussions, though 34% felt that it was too early to tell if they would be helpful.
Equitable treatment
TPR has made clear its expectation that scheme funding should not to be compromised by excessive dividends. The position of the scheme as creditor must be respected and members appropriately protected. It will take a tough stance where there appears to be disparity between dividend payments and stable deficit reduction contributions (DRCs), and will be engaging with schemes where recovery plans appear excessively long given the characteristics of the scheme.
This approach has been very well received by those who took part in our survey, with 100% acknowledging their support for tPR's focus on equitable treatment between DRCs and dividends. Only 23% expect to be contacted by tPR due to concerns about equitable treatment of the scheme or long-term recovery plans.
Regulator approach
The expectations set out in this year's Statement will be used by tPR to help it deliver its 'clearer, quicker, tougher' approach to regulation. Despite it being very early in the implementation process of many of the regulator's new approaches, only 16% of our audience said they were not yet seeing tPR taking a clearer, more explicit approach on scheme specific issues. A much larger proportion of 40% said that they were, while the remaining 44% felt it was too early to tell.
Looking ahead
Pension schemes face a number of uncertainties, ranging from current issues such as Brexit to longer term concerns around climate change and the impact this may have on investment returns or sponsor business models. The Annual Funding Statement has made clear tPR's expectations of how trustees should approach aspects of scheme funding. We now await the legislation that is expected to follow the 2018 DB White Paper, together with the revised code of practice on scheme funding, which is expected to be released later this year. We will provide updates on these when they are published.
Article
TPR's statement 2019: integration and collaboration
Find out more
Should you wish to discuss any of these issues further, please contact: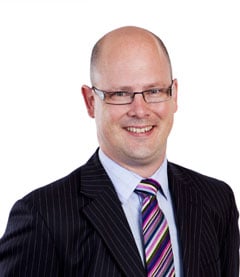 Partner, Head of Pensions
London
Partner, Head of Pensions Advisory Services
London