Grant Thornton uses cookies to monitor the performance of this website and improve user experience
To find out more about cookies, what they are and how we use them, please see our privacy notice, which also provides information on how to delete cookies from your hard drive.
Article
Human rights and the caring society
22 Aug 2019
Caroline Green specialises in the field of human rights of older people, especially those living in care homes. She recently submitted her PhD in Gerontology at King's College London and holds a law degree, an MSc in Human Rights and an MA Investigative journalism.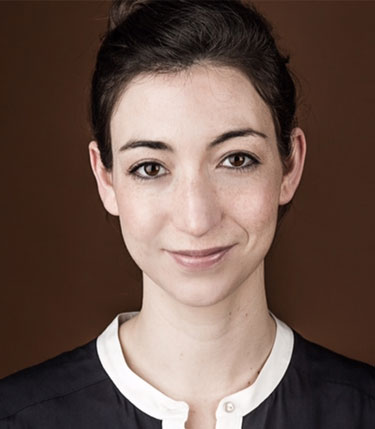 A functioning adult social care system is integral to a caring society, providing vulnerable people and their families with the necessary care and support to ensure quality of life.
Actively incorporating human rights into care services can help to improve standards and create this kind of system, according to the Care Quality Commission (CQC) and emerging academic research1.
Local authorities in 2016/17 financially supported over 1 million people with care needs, either in their own homes or in care home settings2. The exact number of adults currently relying on adult social care in England is unknown. But, it is certain that in the future the demand for adult social care will rise in the light of an ageing population.
Many providers already deliver high-quality services that give dignity to those in their care. However, shocking cases of abuse, neglect and sub-standard care in England's adult social care services still get reported frequently. The CQC received more than 67,500 allegations of abuse in 2018 alone3. And resource constraints in many social care settings mean that service users do not always profit from their rights and freedoms in the same way as those people who do not need care and support. For example, they may not be given the opportunity to participate meaningfully in political, social and cultural life or have their privacy respected at all times.
If we understand a caring society as one that values the equality and dignity of all people, irrespective of age, physical and mental health, human rights can be useful to define a roadmap towards a more just adult social care system and improved services.
What are human rights and how are they relevant to England's adult social care system?
Human rights are the rights and freedoms of all human beings. Examples are the right to privacy, the right to be free from inhumane and degrading treatment and the right to participate in social and cultural life. The protection of human dignity and equality lie at the heart of human rights protection.
Human rights are moral and legal standards, enshrined in international as well as national legal instruments. The Human Rights Act 1998 makes it possible for people in the United Kingdom to demand their human rights in British courts. The main duty bearers of human right obligations under the Human Rights Act are central government, public authorities and bodies such as the National Health Service (NHS). Human rights are also relevant to private adult social care providers under law, regulation and through public demand.
The English public increasingly demands high-quality, person-centred adult social care services, that protect the dignity and human rights of its users. CQC ratings matter to potential servicer users when making a choice between service providers. Increasing allegations of abuse against care home providers and civil society action such as the 'Dignity in Care Campaign'4 or the British Institute of Human Rights5 work on human rights in health and social care are further evidence.
How does a commitment to human rights affect business?
According to the CQC, many providers of adult social care consider equality and human rights as a potentially costly problem rather than a solution. But, on the contrary, embracing and practising a human rights ethos throughout an organisation makes business sense.
First, it can improve providers' reputation by enhancing the quality of care. Staff equality and a commitment to human rights boosts staff morale, which directly reflects in their work. Servicer users, whose care revolves around equality, rights and freedoms can experience higher quality of life.
Secondly, an equality and human rights ethos can save money by reducing major staff-related challenges in the sector, such as high turnover and absenteeism. The CQC has published a guide which outlines what a commitment to human rights and equality entails in practice and how it leads to outstanding inspection results.
What does is take to create a caring society with human rights at the centre?
In a caring society, human rights are not only our rights, they are also our responsibility. This means that the commitment to equality and human rights in adult social care must be shared and multi-level. It addresses not only adult social care providers, local authorities and policy makers, but also communities and us as individuals.
How can we discharge this responsibility as members of this society? There are many ways. It could involve showing an interest in the lives of people relying on adult social care, their families and carers, and understanding how this may impact their sense of equality and dignity. It may entail concrete, rights-oriented action including users of day care centres and care homes in community activities.
In any case, if we all knew and embraced the catalogue of human rights simply for what it is – a list of rights belonging to all human beings – this could inspire us to be aware of what is missing and become creative around building and maintaining a high-quality, inclusive adult social care system.
To get involved in our caring society project, please contact Alex Khaldi, or join the conversation on Twitter at #ACaringSociety.
References
A CARING SOCIETY
A project to bring together innovative thinking, people and practice to shape a 21st Century social care system.
Find out more
A caring society
Discover more about our programme to build a caring society - bringing together a community who are committed to shaping the future of adult social care