NAVIGATING BREXIT
Need practical advice on navigating Brexit?
Discover our practical steps for business leaders
Well, this certainly wasn't a year in which we would struggle for things to consider in relation to governance and the social housing sector.
In fact, there were so many topics for debate, our report has taken a slightly different approach this year.
While we continue to consider the reporting and transparency of governance reporting in the most recent financial statements of the top 60 housing associations, we also have to recognise that since many of these sets of accounts were prepared there have been fundamental changes in the sector (including a change of government in 2015).
With this in mind, our 2016 report is much more forward-looking considering the potential impact of the changes afoot.
Download the attached publication 'Turning it up to eleven' for the full story, or view the summary in our key highlights infographic (click to view larger).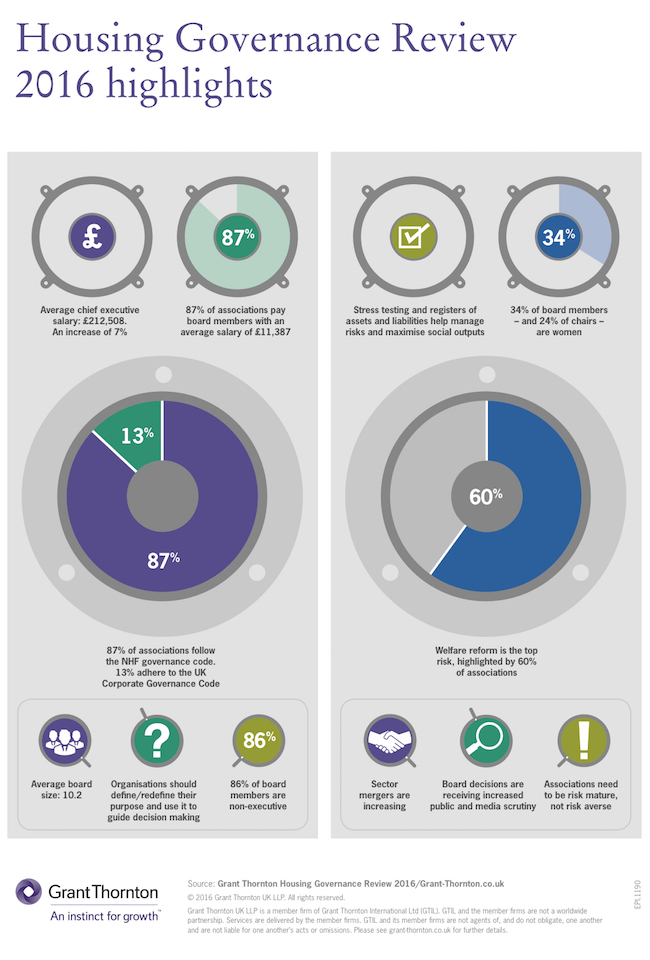 Read the report
Download PDF [2145 kb]