NAVIGATING BREXIT
Need practical advice on navigating Brexit?
Discover our practical steps for business leaders
Leaders are beginning to talk of communities that are showing signs of stress and fracture. The national challenges around housing growth, health and social care, and devolution continue to be felt at a local level, as Brexit continues to crowd out the domestic policy agenda.
Austerity will continue for local government for the foreseeable future and there remains no certainty on the future of funding beyond March 2020, as the sector awaits the conclusion of the Fair Funding Review and the Business Rates Retention Review, and the outcome of the 2019 Spending Review.
A renewed relationship of trust and respect is needed between local and central government, as well as between citizens and national and local government. This will be critical to steering a path through the pressing economic and social challenges facing our communities and the country.
Fixing this, is in our view, even more important than the technicalities of future trade policies and the endless variations of Brexit. Without hope and renewal in communities and a repatriation of powers locally, we will not be able to address the underlying fault lines in our economy and society.
Place-based economic and social reform
We are pleased to have been involved in the new Localis report 'Hitting Reset – a case for local leadership'. The think tank argues that providing financial resources for economic investment, freedom to raise local revenues to fund vital local services and a transfer of powers from Whitehall to local level are vital to rebuilding a strong local state able to rebalance the national economy.
A key recommendation in the report is for a Royal Commission into fiscal devolution as the first step to providing long-term surety of resources enabling the local state to drive vital place-based economic and social reforms. It also proposes local leaders should be given greater control to direct the shape of reforms to the NHS, welfare and skills provision.
We agree that the relationship between central and local government needs a reset. In particular, central government needs to trust local government and provide opportunities for more local income raising powers. Not all places have the same challenges and opportunities, and local government leaders are key to successful place making in their areas. The national economy is unbalanced and radical change is required in how our localities deal with central government on the levels of finance, governance and fiscal powers. Greater accountability and responsibility needs to rest with town halls for local service provision. We hope the Localis report creates the space for such important change to be debated – among public service providers and policy makers.
For more information please get in touch with Paul Dossett.
Download the report Hitting reset - a case for local leadership
Download PDF [9011 kb]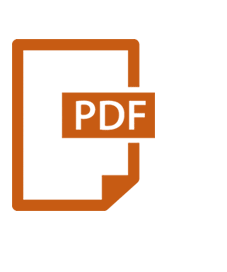 Get the latest insights, events and guidance about the public sector and local government, straight to your inbox.
Subscribe here