NAVIGATING BREXIT
Need practical advice on navigating Brexit?
Discover our practical steps for business leaders
Find out how the UK's higher education sector is performing and how it is adapting to the changing landscape of HE.
As individual higher education (HE) institutions around the UK begin assessing the implication of the government's recent white paper, Higher education: success as a knowledge economy, we launch our sixth annual review of the financial health of the higher education sector.
Our 'Adapting to change' report is an independent analysis of the financial trends of the sector for the last seven years, combined with some research and 'crystal ball gazing' into the challenges that the sector must adapt to if it is to fulfil its potential in the longer term.
Download the attached report, or scroll down for an infographic summary of the key highlights (click to view larger, opens in a new window).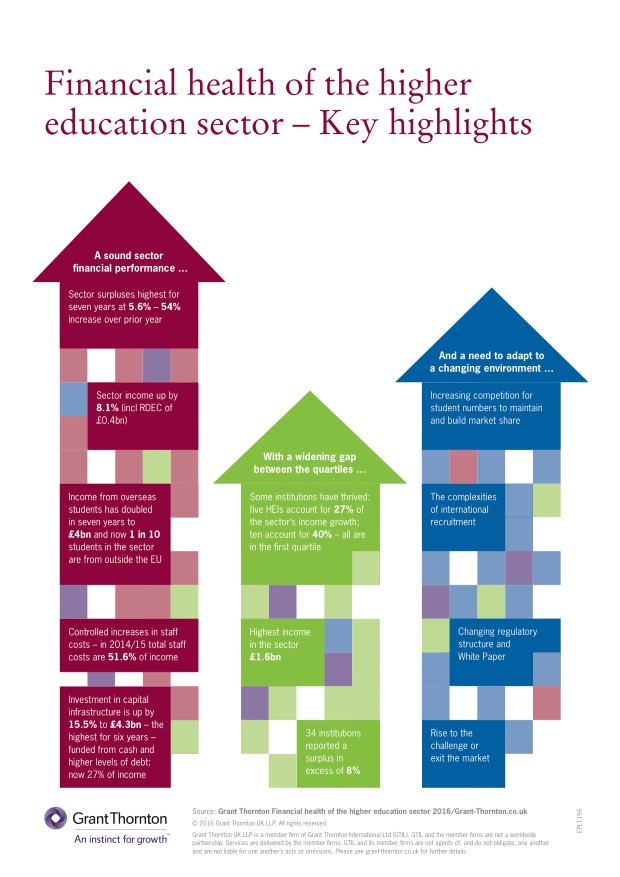 Read the report
Download PDF [1513 kb]