Manage any financial impact
Volatile financial markets, instability in supply chains and increased costs could put pressure on the financial performance of organisations.
Our dedicated team of experts can help you navigate these changes.
Brexit might change how you manage...
Cumulative cost increases

Brexit may cause price and cost rises across the organisation. Margins may be eroded by changes to currency values, the introduction of tariffs and rising labour costs. While each may be small, taken together the impact could reduce margins or create the need for difficult discussions with customers.

Supply chain cash disruption

Delays or distress in the supply chain may lead to problems in recovering cash from customers and suppliers, putting pressure on your cash flow position.

Working capital management

Some organisations are seeing extended payment terms being introduced by key suppliers, which is putting pressure on their cash positions.
Three things you can do now
Optimise your cash flow positions

–

Review current working capital processes and identify inefficiencies in the cash conversion cycle

–

Strengthen cash flow forecasting processes and assumptions

–

Implement short-term cash flow management processes and reporting

–

Review inventory management and stock keeping strategy to ensure appropriate levels of inventory are held

–

Assess and understand impact of cash flow projections on debt and covenants

Reduce cost base

–

Review your current operating model to identify any efficiencies

–

Baseline and prioritise areas of greatest opportunity to reduce cost (improve value)

–

Optimise value adding activities to create a lean cost structure

Engage your supply chain

Most financial pressures will be felt through the supply chain. Working with key suppliers to help them navigate the uncertainty could reduce the risks to your own organisation.

–

Identify critical suppliers (including key materials, logistics support and employment agencies)

–

Speak to critical suppliers to explore concerns and key issues

–

Develop a shared Brexit plan with suppliers

–

Agree actions or identify alternative suppliers

–

Communicate with the supply chain around Brexit plans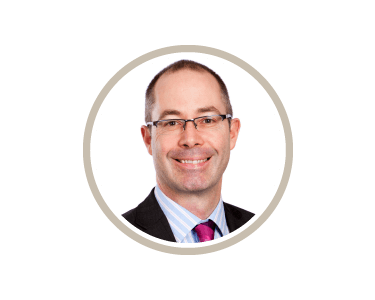 "Keeping costs down and having an effective management of cash is always prudent – with additional uncertainty and change involved with Brexit it is essential. Our dedicated team have worked with businesses to help them take control of their finances - ready to mitigate any risks and seize any opportunities."
Alan Dale, Partner
Our work with clients
Over the last three years we've worked with organisations of many sizes and sectors to help them prepare for political volatility.
Review and strengthen cashflow forecasting processes and assumptions
Our team supported one of Europe's market-leading modular building suppliers by performing a health check of the group's cash flow forecasting processes. Through holding process interview and reviewing working files to understand the current process, we identified areas of good practice, and provided insight as to inconsistencies and gaps to best practice. In doing so, we supported the improvement of forecast accuracy in addition to the effectiveness of cash flow forecasting, ensuring consistency with the group's value drivers.
Addressing inefficiencies in the cash conversion cycle
Our team supported a London-based international law firm in achieving a year on year reduction in working capital of 15% which facilitated a reduction in net debt equivalent to 4% of annual turnover. We undertook an assessment of the movement in net debt levels, identifying the key drivers of performance and recommendations for achieving a reduction in lock-up.
There's no one size fits all approach to preparing for Brexit. Speak to one of our experts for a response tailored to you, including the things you can do now.
Not found what you are looking for? Discover our other priority areas.