NAVIGATING BREXIT
Need practical advice on navigating Brexit?
Discover our practical steps for business leaders
Already-lean councils are facing potential financial collapse as they scrape for further savings and efficiencies. But how real is this risk? We assess recent service budget data to find out.
In our national review of local government financial management arrangements, Reforging Local Government (December 2015), we found that most councils managed their finances proficiently and have become lean. Following the 2015 spending review, councils faced having to generate further savings of up to 29%, with the Local Government Association forecasting a £13 billion funding gap – so, for many councils, the scope and depth of the services they provide would come under increasing focus.
By the end of 2015, we found greater financial uncertainty and risk in councils' strategic financial plans as they continued to search for alternatives to service reduction, with far fewer options than they have had over the previous five years. Most were projecting significant funding gaps over the next three-to-five years and the main source of risk was the lack of detailed plans in place to address these deficits, particularly from 2017/18 onward.
Our evidence suggested that the number moving into deficit by 2020 would be small but in 2014/15 we did see some increased signs of stress. For example, there were significant overspends in some service budgets, particularly adult and children's social care. Some councils used the New Homes Bonus (NHB) to top up shortfalls in savings projections; others were using unbudgeted income to compensate for budget overspends. We saw an increased use by councils of their reserves, and some even imposed unplanned spending freezes.
What does this squeeze mean for the underlying cost of delivering services – are councils spending less each year? Using our CFO Insights data tool, we looked at how service budgets changed in the two years between 2012/13 and 2014/15.
Change in gross expenditure by council type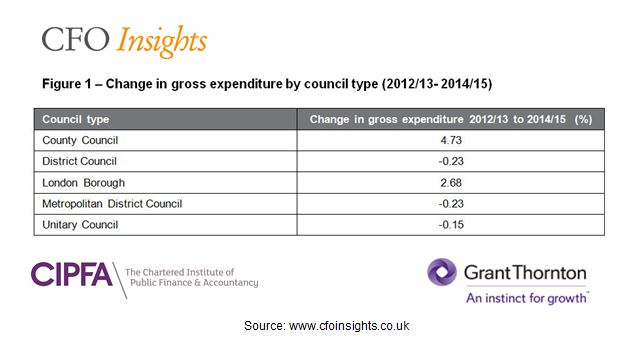 The bulk of council savings were taken in the first three years as part of front-loaded financial plans assembled after the Spending Review in 2010, with substantial reductions in service costs (generally accepted to be around 40%).
However, when we look at the change in total gross expenditure on services over the two years since April 2013, what strikes us is that, despite the tremendous effort, the level of total cost has actually moved very little and, in some cases, has increased (we have excluded education and public health for the purposes of this analysis).
London boroughs and counties have actually seen small increases in the gross cost of services over this period.
Change in gross expenditure by service line
Click to view the following three charts at larger size (charts open in new window).
Fig 2a: London Borough, Metropolitan Borough Council and Unitary Council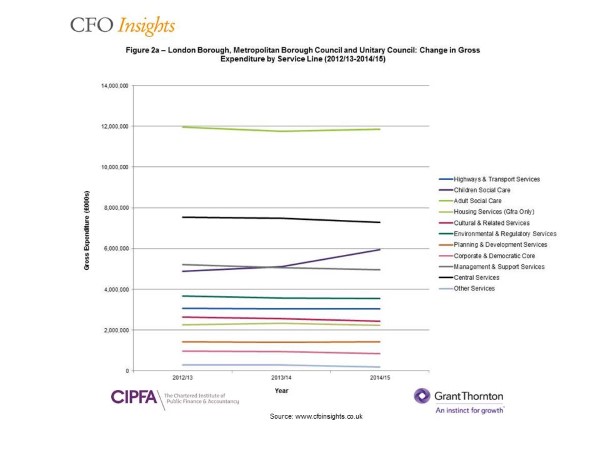 Fig 2b: County Council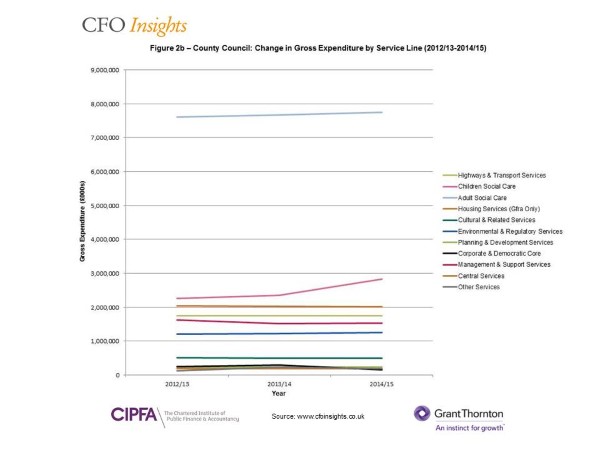 Fig 2c: District Council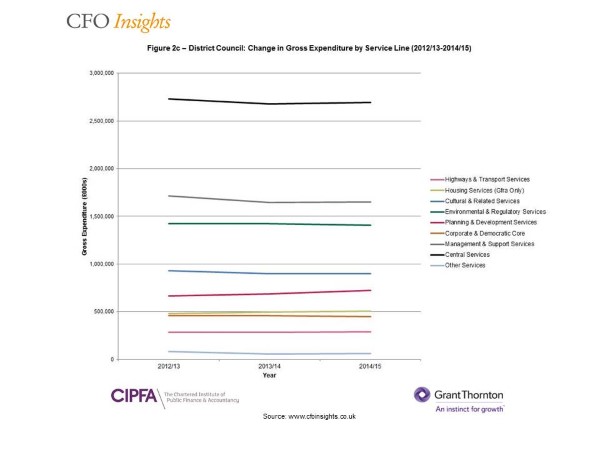 If we consider the movements in the gross cost of individual key services over the last two years, it has been fairly static, with reductions in some areas, such as cultural services. Planning service costs seem to be on the rise, which may be an indicator of increasing housing development.
So far, it seems that the challenge of increasing demand for adult social care has been mitigated by savings, including through demand management and prevention. However, experience suggests that this has only been managed with some tough decisions about the type of service offered and the price paid to private social care providers.
The cost of children's services for single and upper-tier councils has increased steadily over this period across all council types, and seems to be a key cost pressure for upper and single-tier councils. This is almost certainly due to the need to meet basic standards of care expected by regulators, including the Care Quality Commission (CQC), as well as the impact of new legislation such as the Care Act.
Change in income by authority type
Click to view the following chart at larger size (opens in new window).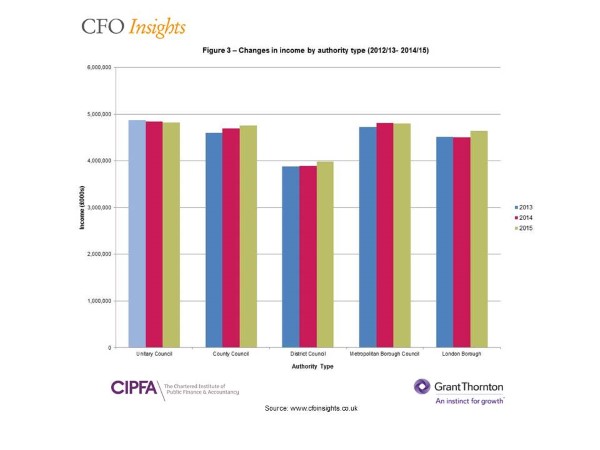 The benefit from efforts to increase revenue from fees, charges and commercial enterprises linked to services has yet to make a significant impact for most councils. This is despite encouraging signs of progress in some cases. Income classified as democratic core or central services does seem to have seen increases in some cases. This may be linked to the impact of Local Authority Trading Companies (LATC) and other commercial enterprises. However, it is still too early to draw too many conclusions on the long-term impact of these developments.
Limited reductions in the cost of delivering services in the face of significant cost pressures in the two years from 2012/13 to 2014/15 may have significant implications for the financial resilience of councils in the future. It is a strong indicator that those savings that are easier to deliver have already been taken.
Generally, adult social care has shown only relatively small cost increases so far, although it seems clear that the full impact of increasing demand and unit cost inflation from minimum wage legislation has yet to be felt.
The main driver of cost pressure so far has been children's social care and the need to meet ever-higher minimum standards of service. It remains to be seen whether income generation and commercial models can have a significant impact in mitigating these pressures.
Our analysis presents a picture of English local authorities having to run hard just to stand still in financial terms over the past two years. This leaves us looking to the new funding arrangements based on local taxation to resolve the uncertainty about local government financial resilience in the longer term.
Words: Thomas Foster, Senior Manager, Local Government Advisory, Grant Thornton. First published in The Municipal Journal. You can read more about CFO Insights data tool here.
Get the latest insights, events and guidance about the public sector and local government, straight to your inbox.
Subscribe here