Equipping towns, cities and rural areas to create vibrant local economies
The UK economy has grown as we have recovered from the financial crash, but not evenly.
As we take advantage of the benefits of globalisation and new technology, we must share the resulting growth and give different places the tools to shape their own vibrant local economies. Our Live Lab events identified infrastructure as a main priority in every city. Local priorities include broadband, airport capacity in the North, housing in London, east-west transport links, and linking smaller towns to big urban centres [see Figure 1].
Figure 1: Snapshot of NHS budget and house prices

Source: Centre for cities
Our recommendations to government
Government should continue to devolve powers from Brussels and Westminster to local areas, in ways that encourage innovation, collaboration and trust. Government should give cities and shires across the UK powers and frameworks to support collaboration on strategic issues and raise the finance for investment in their infrastructure priorities. Recommendations include:
Greater flexibility for local experimentation in models of leadership, governance and delivery of public services
Devolution to strategic local bodies of services and policies including: immigration, skills, health and social care, housing, local and regional transport – with freedom to develop holistic solutions across these areas
Giving local bodies the flexibility and freedom to support infrastructure investment.
> Download Shaping a vibrant economy – A blueprint for the UK (PDF) [ 3438 kb ] for our recommendations in full
We will work with others to...
create a Place Based Leadership Academy, in partnership with Collaborate and others, providing a platform for people to share information and work together to develop public services and shape cities, towns and communities. Bringing together public sector leaders with not-for-profit and private sectors, to support local strategies, financial management, data insight and leadership and culture development to deliver results.
bring together public, private and third sectors to uncover new ways to work collaboratively towards delivering solutions to London's housing pressures, including developing new analysis to better understand the areas that hold the greatest opportunity to increase supply.
Our experience
We work with over half of the local authorities and NHS bodies in England and Wales and more than 80 housing associations.
We advise on a wide range of infrastructure investments, including HS2 and the Welsh rail franchise.
Our Place Analytics are used by a wide range of organisations to understand the characteristics of local economies and populations.
Our offices in locations across the UK have been engaging dynamic organisations in debate about their local economies.
Read our recommendations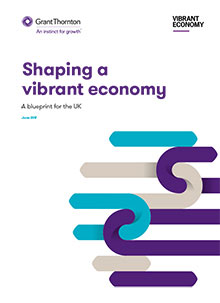 Consider the potential impacts and opportunities it will create for your organisation