Accessing capital is a key challenge for almost all sectors in the current strict lending climate. Our graphic suggests 10 ways to secure finance to help grow your business.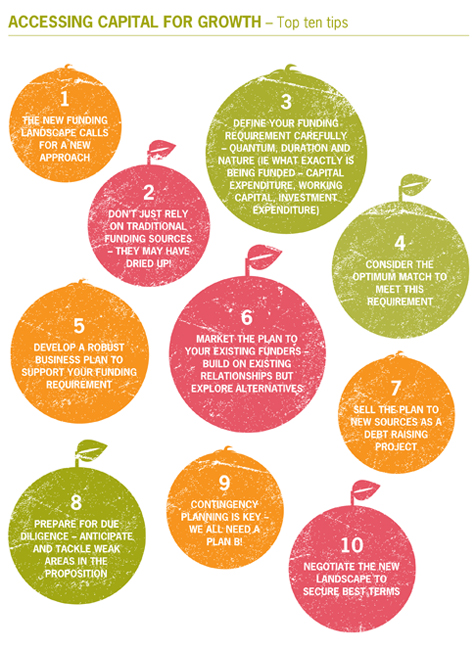 This chart comes from our latest sector report – Smart money in food and beverage: Tracking growth in turbulent times [ 3403 kb ] – which is available to download.
A text transcription of the chart is available on our FD Intelligence channel.
For further information on our services in this sector, visit our Food and Beverage page.