On 24 November business, arts, charity, public sector and university leaders joined forces for a day to think of ways to make Manchester a pioneer of world class health. Here's what happened at the Manchester Live Lab.
The nationwide Vibrant Economy Inquiry continued in Manchester when more than 100 leaders from across the region gathered to collaborate on ideas that could help turn the city into a pioneer of world class health.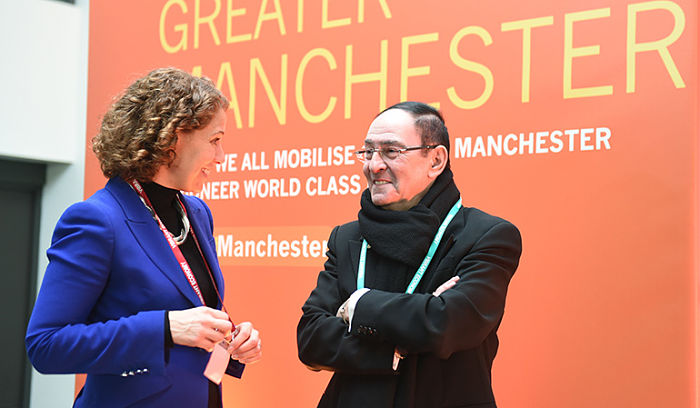 An interactive day saw groups share ideas and feedback, while attendees were also addressed by speakers from the region, including:
Marcus Mellor – Evergreen Life
Sir Howard Bernstein – Chief Executive, Manchester City Council (pictured above right with Sacha Romanovitch, CEO of Grant Thornton UK LLP)
Sarah Howard – Head of Public Sector, Grant Thornton UK LLP
The day culminated with groups contributing one realisable idea each for how the potential of a healthier Manchester could be unlocked. Consistent themes included how to achieve proactive prevention for illnesses and health issues, and how to get the city's young and old to collaborate more.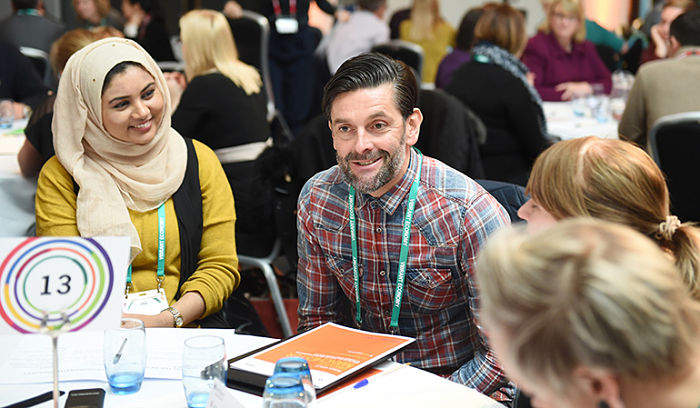 Specific ideas from the event included:
A central online hub to allow communities and causes to come together, post and share problems and get funding
Walking maps to promote walking around the city, including the development of a Strava-style app
Encouraging the city's hotels to let empty rooms to homeless people
Actively promote a 'life/life' balance by offering citizens and workers ways to de-stress and lead healthier lives – including having GPs, dentists and dieticians based in-house in businesses
Address poor air quality in the city – currently one of the biggest contributors to ill health in the region